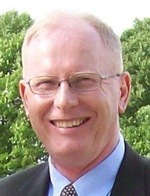 Toronto, Canada - Drytac®, an international manufacturer of adhesive-coated products, is pleased to announce that Paul Vanderweide has been named Operations Manager for Drytac® Canada.
In his new role, Vanderweide will be responsible for the coating, converting and distribution of all Drytac® products from the Concord and Brampton, Ontario facilities and will oversee both production and quality control at both locations. Additionally, in response to Drytac®'s recent acquisition of Toronto-based adhesive coating company Multi-Tac Inc., he will closely liaise with customers and suppliers throughout North America and Europe.
"Thanks to the Multi-Tac acquisition, we are better equipped to provide custom coating solutions to our North American customers. The possibilities are truly endless," states Richard Kelley, Drytac® Chairman & CEO. "With the addition of Paul Vanderweide, we can strengthen existing Multi-Tac and Drytac® customer and supplier relationships to ensure we're considered a valuable partner."
Prior to joining Drytac®, Vanderweide served as President of Macula Technik Inc., Canada's leading independent service provider of large format digital imaging equipment. While there, he established and managed a technical support team that garnered an industry-wide reputation for first-class service and support.