Lilly Leading the Marketing and Product Management Team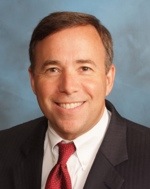 DAYTON, Ohio - Standard Register Healthcare, a business unit of Standard Register, announced the appointment of Kevin D. Lilly as vice president of marketing and product management, continuing its transformation to a more agile, technology-driven, communications management business.
A 26-year healthcare technology veteran, Lilly brings a broad base of experience in management, marketing and sales with large companies as well as start-ups. He began his career at Baxter Healthcare where he rose through the sales ranks to lead global sales and marketing for Baxter's plasma business. Building on this early success, he assumed positions of increasing responsibility at Bell South, Facet Technologies and SpectRx before joining McKesson in 2005.
Over the last eight years, he held leadership roles at McKesson, advancing from vice president of Clinical/Physician Marketing to division vice president for Enterprise Visibility where he led efforts to merge the Visibility and Analytics teams, and create Relay Health's Enterprise Intelligence organization, becoming vice president of sales.
Experienced in leading organizations through change and acquisition, Lilly has responsibility for Standard Register Healthcare's $300 million portfolio of technology-enabled, clinical, marketing and operational products and services, which has become increasingly diverse with the acquisition of Dialog Medical in 2011 and WorkflowOne at the beginning of August.
"Kevin joins us at a strategic point in our transformation," said John G. King, president of Standard Register Healthcare. "His leadership and experience will be invaluable as we align our organization to quickly develop and deploy the technology-enabled solutions that are so vital to helping healthcare providers collaborate and communicate with one another and their patients to improve the quality of care and outcomes."