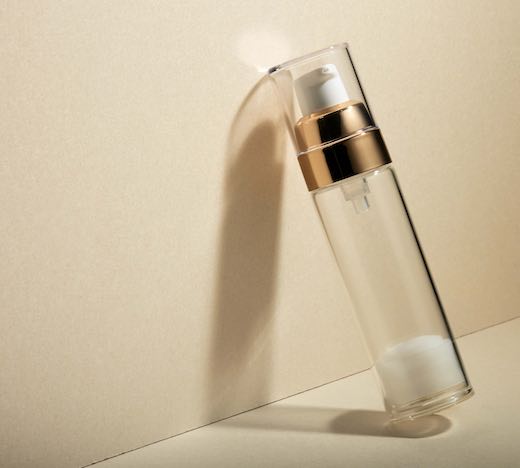 Airless solutions, glass packaging & accessories mirror company's take on the beauty landscape and commitment to sustainability.
Richmond Hill, NY (US headquarters) – Baralan, a consolidated player in primary packaging for the cosmetics and beauty industries, will be showcasing a wide array of packaging solutions at Cosmoprof North America, held July 11-13 in Las Vegas. At Booth #1828, the company will display a selection of its latest packaging solutions, which will focus mainly on its airless glass containers, its collection of glass standard packaging and sustainability minded accessories.
Baralan's assortment of products at the event will reflect its new-for-2023 Beautytude concept, which expresses the company's take on current trends and style themes – clean beauty and sustainability top among them, in addition to vibrant nail color and precise application for skincare – as well as its attitude toward beauty. Baralan's Beautytude approach serves as inspiration for both the development of new products and use of sustainability-minded materials.
At Cosmoprof North America, highlighted products will have a special focus on airless solutions and sustainability including:
Baralan's DEA Series, short for Developing the Evolution of Airless, will be primary focus at this year's booth. The first airless system in which the filled product is directly in contact with its glass container, the DEA series represents a new philosophy of primary packaging in glass, using fewer components and significantly reducing the amount of overall materials, resulting in a lighter and more functional packaging. In addition, its airless nature helps better preserve the integrity of the product ingredients, is suitable for different usages and is extremely versatile in application.
With a strong commitment to sustainability, Baralan will also showcase sustainable packaging options that include the use of ecological materials, covering a broad range of standard products usually produced in plastic. With this new collection, Baralan is prioritizing the importance of waste optimization by promoting upcycling through use of organic scraps, such as coffee peel and rice. These organic scrap materials are mixed with virgin plastic, reducing the overall plastic resin content to create a more sustainable solution suitable for manufacturing a wide range of closures in Baralan's standard collection. Items in this collection can also be made with varying percentages of PCR plastic – from 30% to 100% – providing tiered opportunities for upcycling. Additionally, bio-based materials – produced with a biopolymer derived from renewable resources and natural materials not linked to the food chain – can be utilized to ensure full recyclability.
New products on display will include refillable packaging concepts with Baralan's new 30ml and 50ml Inner Cups for the Maria jars series. Featuring an entirely new design that balances user comfort with environmental responsibility, the new Inner Cups promote the use of refillable packaging and the possibility to use alternative ecofriendly materials - such as biobased, PCR, no carbon black or organic scraps.
Staying true to its mission to develop new standard products in both style and design, Baralan will present its new range of glass bottles, the Lilibet Series, featuring an entirely new modern design, blending the charm of a circular shape with the strength of a square profile. Baralan will also be introducing a range of square-shaped glass jars, to be included in the well-known Raquel Line. The new geometrical shape that combines a square section with slightly rounded sides affords the jar a modern, sleek appearance.