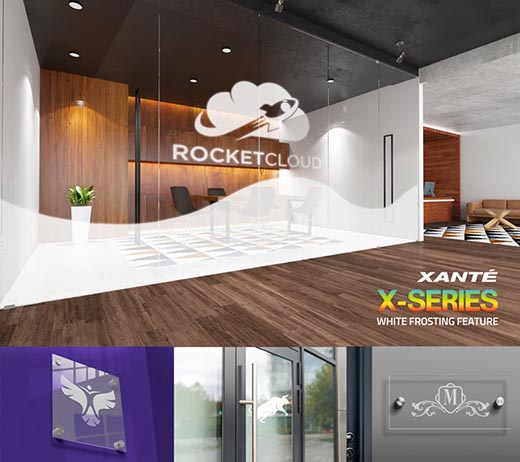 Mobile, AL - Today, we are excited to release a new iQueue workflow feature that changes how white spot colors are used. Frosting allows users to effortlessly elevate their designs to new heights by creating stunning frosted effects on a diverse range of surfaces.
Frosting empowers you to convert any spot color into a captivating array of opacities of white. This means that no matter your project or vision, you can quickly bring it to life with the enchanting allure of a frosted aesthetic. While Frosting is exceptionally versatile and can be utilized across various mediums, it truly shines on glass and acrylic surfaces. Its transformative power allows you to craft awe-inspiring effects that captivate the eye and turn ordinary surfaces into works of art. Whether you're seeking to add privacy to office glass or adorn a mirror with a breathtaking frosted design, Frosting is the tool you've been waiting for.
Key Features of Frosting:
Simple and Effective: Frosting provides an intuitive and user-friendly interface, making it accessible to designers of all skill levels. Achieving the desired frosted effect is now easier than ever before.
Versatility: With Frosting, you can unlock a world of creative possibilities. Transform spot colors into mesmerizing frosted looks that suit any project or style, from sleek and modern to vintage and romantic.
Customization: Take complete control of your designs with Frosting's adjustable opacities. Tailor the frosted effect to your liking, achieving the perfect balance between subtlety and impact.
"We are thrilled to introduce Frosting to the design community," said Robert C. Ross Jr., President and CEO of Xante. "This new free feature in iQueue adds more tools to the modern-day print shop, and we can't wait to see the incredible designs that our users create."
Unlock the full potential of your projects with Frosting and let your creativity free. To download the latest iQueue free of charge, visit www.xante.com.