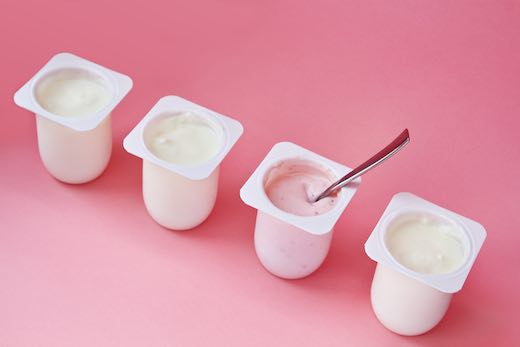 Launch of recycled PLA for FFS - form fill seal
DUSSELDORF, Germany – TotalEnergies Corbion and Coexpan launch a PLA biobased cup using recycled PLA, available in both white and high transparency. After completing all tests at Coexpan´s Innotech center, in Madrid, Spain, full validation was achieved for line speeds and output using FFS technology.
In the context of responsiveness packaging design complying with the new sustainability demands, Coexpan and Innotech are continuously researching for options to reduce the footprint of the products they offer. With this solution, TotalEnergies Corbion, Coexpan & Innotech are creating a new package and contributing actively to one of today's main challenges in terms of sustainability.
"Another milestone has been achieved! We are very proud to include in our portfolio a new sustainable product that increases the number of technical solutions we can put on the market, a clear added value for all our customers. Having used this material for more than 10 years, we are undoubtedly the leading PLA resin converter in the FFS market," said Gonzalo Sanchez, Coexpan's recycling manager.
Derek Atkinson, Senior Director Sales and Business Development, added: "providing PLA solutions to our customers with their existing technology is a priority for TotalEnergies Corbion. We have a team of specialized engineers to work with our partners and develop the right Luminy® PLA grades. And we also buy back the used PLA to recycle it at our facilities. Advanced recycling of PLA is much more energy efficient process in comparison with other plastics. We appeal to all PLA users to get in touch and set up a collection structure."
Environmental stresses have increased pressure to meet recycling and sustainability targets. With the readily available recycled rPLA, brands can offer consumers sustainable options, without additional investment or significant changes in existing FFS facilities.
Luminy® rPLA is a bioased polymer produced from sugarcane. The carbon captured from the atmosphere by the sugarcane is kept in the cycle with advanced recycling. The rPLA has the same properties as virgin PLA, including food contact approval in the EU (EC No. 10/2011), the USA (FDA 21 CFR) and China (GB 9685-2016).
Meet Coexpan at hall 10 E44 at Interpack 4-10 May 2023 in Dusseldorf, and at the TotalEnergies Corbion at hall 9 E01.