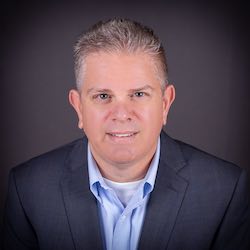 Ann Arbor, MI - printIQ, a leading provider of cloud-based print management solutions, has appointed John Alden as its new Chief Executive Officer. Alden has years of experience in the print and software industries and a proven track record of success in leading and growing sales organizations.
"I am delighted to have John take the helm. He brings a passion for driving growth and innovation in the print industry," said printIQ founder, Anthony Lew. "Our goal was to find a leader with a combination of print industry and technology experience. In John, we are confident that we have the balance right and I look forward to supporting him to take printIQ to the next level."
As CEO, Alden will continue to build on printIQ's strong reputation for delivering exceptional customer service and cutting-edge technology solutions. "I am thrilled to be joining printIQ at this exciting time in the company's history, whatever segment of the printing industry your business is in we understand how vital it is to have a reliable, accessible print MIS system to drive your daily operations," said Alden. "I'm focused on assuring printIQ is the trusted print MIS solution that print businesses think of and choose first."
Before joining printIQ, Alden served in multiple senior sales and management roles at Avanti and at Xerox Corporation, driving consistent growth in software and hardware sales and delivering solutions to the printing industry and enterprise accounts. In addition, as a consultant, he has provided sales strategy, operations support and process improvement services to dozens of firms. He is a graduate of Cornell University in Ithaca, NY.
For more information, visit www.printiq.com.