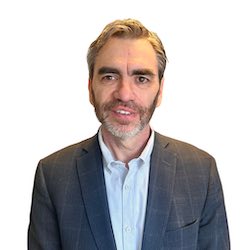 GMG, the developer behind a suite of market-leading proofing and color management tools, has strengthened its commercial presence in Latin America with the appointment of Pablo Appezzato as Latin America Sales Director.
Based in Mexico City, Mexico, Pablo will head up the company's sales division operations in Latin America. In the role, he will be responsible for driving regional sales growth of the GMG solution range, which includes industry-leading color management and proofing technologies.
With more than 25 years of experience in the print sector including almost a decade at technology firm Esko, Pablo brings exceptional knowledge in areas such as prepress automation, color management solutions and the agile integration of technology into complex print workflows.
Commenting on his appointment, Pablo said: "I am delighted to join GMG and lead its sales development across Latin America. Around the world, printers see similar challenges when it comes to delivering quality, consistency and accuracy – particularly in a more volatile global market that demands absolute precision without sacrificing speed or volume.
"I look forward to supporting printers and converters across Latin America with making color precision not just simple, but effortless. There is a good reason that GMG products are trusted by countless companies across international markets and today it's difficult to find a print operative that hasn't relied on GMG products at some point. The name is synonymous with high performance color proofing that saves time, resources, and costs."
Pablo will be working with printers and converters across Latin America to supply GMG products, including GMG ColorProof, considered the gold standard in proofing, and GMG OpenColor, designed to revolutionize color management for packaging printing.
The solutions form a high-performance ecosystem of products designed to help printers drive greater value and efficiency through precise proofing workflows.
Pablo added: "The technology powering GMG products is exceptionally valuable for printers, and the ecosystem of products is like nothing else on the market. For printers and converters, it represents an added layer of productivity and confidence from the prepress stage and beyond. I look forward to working with GMG customers, both new and existing, to bring years of combined GMG knowhow to their printing processes."
To learn more about GMG's range of color management software solutions, please visit www.gmgcolor.com.