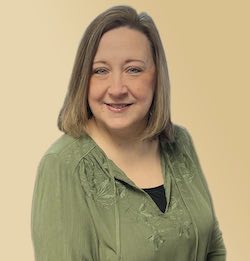 Wise, a leading manufacturer of quality tag and label products to the trade, is thrilled to announce the promotion of Christie Reynolds to the role of Customer Service Manager in the Anderson, SC label plant. With nearly 30 years of experience in the printing industry and more than 20 years at Wise, Christie brings a wealth of knowledge and expertise to her new role.
Christie started her journey in the industry in 1995 at Perfection Business Forms before joining Wise as a Senior Account Representative in 2002. Since that time, Christie has played an instrumental role in the company's success. She is highly knowledgeable in custom label products and is well-known and well-liked by Wise's customers.
In her new role as Customer Service Manager, Christie will continue to contribute to Wise's success in a big way. Her exceptional skills in pressure-sensitive labels, tags, and data entry, order management, and print estimating, as well as her outstanding supervisory skills and customer service expertise, make her a valuable asset to the team.
"We are thrilled to see Christie promoted to her new role as Customer Service Manager," says Will Prettyman, General Manager of the Anderson, SC plant. "Her years of experience and expertise have been a great asset to Wise, and I have no doubt that she will bring even more value to the company and our customers in her new role."
Please join us in congratulating Christie on her well-deserved promotion.