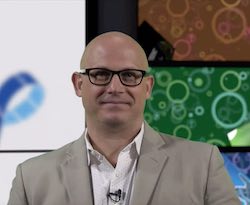 Hauenstein, who has many years of experience in the flexible packaging and label markets, was most recently the Vice president of Sales for S-One Labels and Packaging for the last 4 years. While there he oversaw an incredible year over year growth rate for that division of S-One, where he worked for 20 years.
Thomas Sprague, president of Freedom Packaging's sister company Abcon Packaging Products notes that the need for a new president and leadership was obvious when he stepped in on an interim basis for Freedom Packaging this past September.
'Each of our two companies, Abcon and Freedom, require full-time leadership and involvement with their respective teams and customers,' said Sprague. 'We are excited to have Tom lead Freedom Packaging and implement proven strategies to create an excellent growth trajectory for years to come, allowing me the ability to focus on doing the same for Abcon and assisting when needed for the overall organization.'
'I am extremely honored to be given this opportunity to serve as president of this already brilliant company. My hope is to grow quickly in the markets Freedom Packaging currently serves, as well as make Freedom a household name in markets that it had not previously entered up until this point. The challenge ahead is extremely exciting,' noted Hauenstein on his recent appointment.