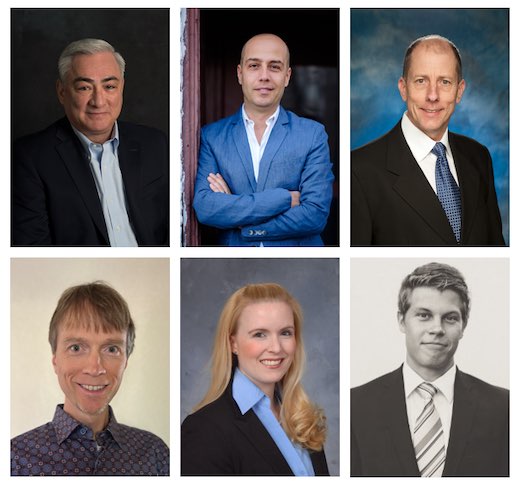 Epson has restructured its product management and sales teams to further support its label solutions, including its ColorWorks® on-demand, desktop color label printers, thermal label printers and SurePress® digital label presses. This transition includes several staffing changes throughout the Epson label team.

With the new team structure, Victor Gomez has moved from product management to the sales team as director of industrial label products, supporting the SurePress digital label press and ColorWorks sales teams. Sean Gunduz is expanding his director of product marketing role to include both point-of-sale devices and now the on-demand label printer portfolio as well.

Andy Scherz is now the team leader for the on-demand label printer product management team and has brought three new members onto his team:

Mark Middendorf, go-to-market product manager: Middendorf will be the Epson brand ambassador, working with the sales team and partners to grow awareness around Epson's on-demand label solutions. Throughout his 24 year career, he's served as global senior product manager for IBM, and most recently Printronix, focusing on industrial print solutions.

Stevi Sterns, color label product manager: Sterns joins the team from Epson's consumer inkjet group where she served as product manager for the past five years. In her new role, Sterns will support the ColorWorks on-demand color label printer portfolio, providing input into the development of product roadmaps and managing relationships with partners and customers.

Ian Livesay, thermal label product manager: Livesay joins as the thermal label product manager from Epson's sales operation team where he served as business analyst. Livesay will support the growth of the thermal label printer portfolio, helping to drive this new area of Epson's label printer business.

"Gomez, Sterns, Livesay, and Middendorf all bring a wealth of specialized expertise, invaluable knowledge and compelling perspective to the Epson label team," said Sean Gunduz, director, Epson America, Inc. "The new product management and sales team structure will help to better support Epson's market growth over the next few years."

About Epson Label Printers
Epson offers many solutions to meet label printing needs across industries, including:

ColorWorks: The ColorWorks desktop color label printers are designed for businesses that require the flexibility of on-demand, color label printing in-house, helping to increase productivity and eliminate the costs and waste associated with pre-printed labels. The ColorWorks line is used by a range of businesses for applications for color labels: GHS-compliant labels, healthcare, pharmacy, retail, food and beverage, industrial labels, and more.

Thermal Label: As a point-of-sale market leader, Epson's thermal label printers, including liner-free solutions, offer improved efficiency in the way businesses serve customers. To meet ever-growing demand for digital orders, including buy-online-pickup-in-store (BOPIS) and delivery, Epson's thermal label printers can help businesses adapt to the changing workflows of today's retail and hospitality environment.

SurePress: The SurePress digital label press portfolio is engineered to meet the production, quality and service and support demands of label converters, specialty printers and vertical manufacturers.

For additional information on Epson's label solutions, visit www.epson.com/labels.