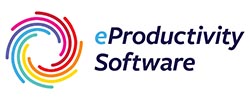 eProductivity Software (ePS) may be a new name, but their software solutions for packaging and print have been driving the industry for more than 30 years. Join us on Tuesday, June 21, at 1:00 p.m. EDT, for a special webinar, sponsored by eProductivity Software, in which we reintroduce ePS to the market. Representatives from ePS will provide an update on the company, as well as recap its extensive portfolio of software solutions for the print and packaging industries. The session will also include ePS customers who will offer real-world insights and experiences of working with ePS's software. The session will also feature a live Q&A, allowing attendees to get answers to their own specific questions.
What you'll learn:
The current state of eProductivity Software as an independent company.
An overview of ePS's software systems for the print and packaging industries.
Real-world user experiences from ePS customers.
A complete archive of—slides and audio—will be available for download following this session.
About WhatTheyThink
WhatTheyThink is the printing and publishing industry's leading media organization, offering a wide range of publications that deliver unbiased, real-time market intelligence, industry news, economic and trend analysis, peer-to-peer communication, and special reports on emerging technology and critical events. Special interest sections include Economics, Wide-Format & Signage, Labels & Packaging, Software, Print Finishing, Textiles, and Industrial Print. WhatTheyThink hosts webinars and live events as well as providing content through a syndication program, delivering content directly to related websites. In addition, WhatTheyThink offers a wide range of lead generation and branding programs that help print- and publishing-related companies achieve business growth. For more information about partnering with WhatTheyThink, contact Eric Vessels at [email protected], Kelley Holmes at [email protected], or Stephanie Papp at [email protected].