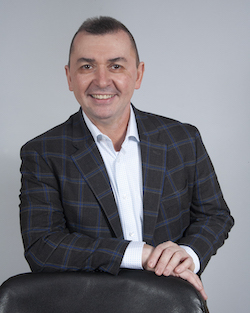 HOUSTON – Orion Engineered Carbons, a leading global supplier of specialty and high-performance carbon black, has promoted Carlos Hernandez to marketing manager for coatings and printing systems in the Americas.
Hernandez is now responsible for addressing customer needs, monitoring market trends and determining market strategies and product pricing for specialty carbon black applications in the Americas for coatings and printing systems.
Prior to his promotion, Hernandez was senior technical market manager for coatings in the Americas. He retains management responsibility for Orion's technical service applications lab in New Jersey. As technical market manager, he developed new products and applications for customers and collaborated with them to resolve technical issues about formulation or dispersion as required.
Hernandez is a veteran of more than 30 years in the coatings industry, with expertise in color pigment dispersions for architectural, automotive, and industrial paints and coatings. Prior to joining Orion in 2017, he served 10 years as technical manager for coatings and additives for Elementis Specialties Inc., where he produced additives and color dispersions for automotive, marine, adhesive and sealant, architectural, industrial, furniture and UV applications.
Hernandez earned his bachelor and master of science degrees in chemical engineering from the Universidad Nacional de Colombia in Medellin, Antioquia, Colombia.