Casey Gagnon will be responsible for installing, training, and supporting graphics and textile inkjet solutions in the Chicago region.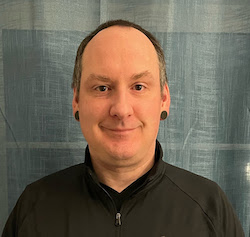 Shawnee, KS – Nazdar has announced the appointment of industry expert Casey Gagnon to the Nazdar Digital Technical Services team in the role of Inkjet Field Specialist for the Chicago region in Illinois, USA.
Casey joined the team on January 4, 2022, and assumed responsibility for installing, training and supporting graphics and textile inkjet equipment. He will also provide expert technical support to end-users of this technology.
He brings a substantial amount of knowledge to Nazdar, having worked in the print industry for over 10 years across areas including digital printing and design. He also has in-depth experience of a range of wide-format printing machines including light jet, UV, solvent, dye-sub and digital presses.
Casey's previous roles include serving as a Production Manager, where he managed a number of departments including design, pre-press and print production. He was also responsible for maintaining all printing equipment and performing repairs to reduce downtime
On Casey's appointment, Bruce Ridge, Director of Technical Services, at Nazdar, says: "Adding Casey to the technical services group will expand our service area while maintaining the quality of service our customers expect from us."