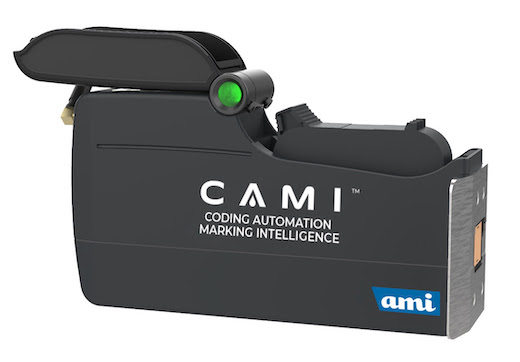 CAMI Jet Athena - Much like Athena herself, the printer is wise because it is economical while still powerful.
ATHENA, ATLAS & POSEIDON ARE NO MYTH TO PRODUCTIVITY
Armonk, New York - Automated Marking Inc. (AMI), a marking and coding solutions provider, announced today that it has launched a new line of thermal inkjet printers called "CAMI JET", CAMI is an acronym for Coding Automation Marking Intelligence.
AMI has expanded their product portfolio to include this inline solution after 15 years of successfully providing customers with handheld units to print on their products and packaging.
"We are excited to introduce CAMI JET as a reliable and durable inline solution for coding, continuing to help our customers meet regulations and their goals," said Julian Mear, CEO of AMI. Mear continued, "This is a first step to expanding our product portfolio to help meet manufacturers and packagers where they are, with a solution that fits their needs."
The CAMI JET line consists of three models, the Athena, Atlas, and the IP65 rated Poseidon.
The CAMI JET Athena and Atlas thermal inkjet (TIJ) systems are both single head, compact and practical, perfect for manufacturing environments. Each has a print height up to 1/2″ (12.7mm). The Athena can print up to two lines of code, while the Atlas model can print multiple lines, barcodes, images and is made out of anodized aluminum.
The CAMI JET Poseidon is IP65 rated, providing complete protection against water, moisture and dust. It is capable of printing up to 1/2″ print height and can print barcodes and images. The rugged construction consists of stainless steel.
No maintenance contracts are necessary for these printers as they have no moving parts and come with a HP cartridge-based system with a built-in microcontroller.