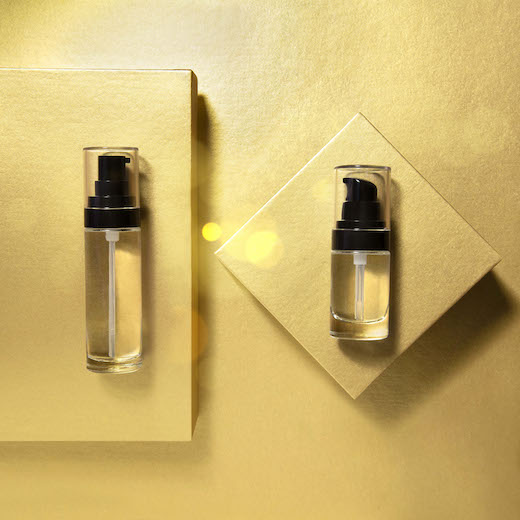 Designed in two distinct styles to meet various aesthetical preferences, the pumps offer premium functionality and user-friendliness.
Richmond Hill, NY – Baralan, a consolidated player in primary packaging for the cosmetics and beauty industries, has introduced a new series of pumps in two different styles with the same over-pump. Explicitly developed for skincare products, the series marks the latest addition to Baralan's range of accessories for glass packaging.
Designed considering multiple aesthetical features, each pump features a distinct style – the first is smooth and sleek, the second bold and geometric. Both with a clean and modern shape, the new pumps enrich the style of any bottle they are paired with.
The over-pump and body pump achieve near-invisible snap assembly via a "click" closure that guarantees a secure seal for premium functionality and user-friendliness. Seamless, smooth blending with the over-pump further enhances the consumer experience.
"At Baralan, we strive to continuously develop unique and eye-catching accessories that are not only functional, but will perfectly complement the overall packaging experience," said Maurizio Ficcadenti, Global R&D Manager. "These efforts are showcased in the design of our new pumps, which we hope will appeal to our wide-ranging customer base."
For more information, visit www.baralan.com.