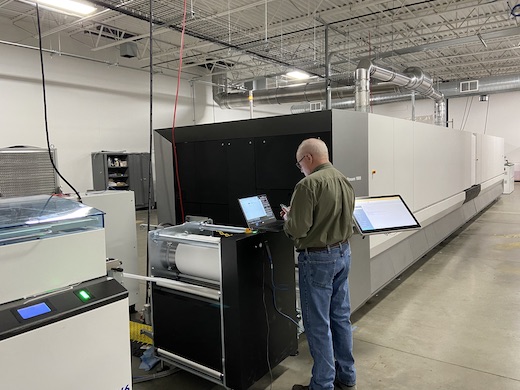 Impact, a leading direct marketing services provider founded in 1983, is responding to recent record sales performance by expanding its capabilities with three new inkjet presses. The added capacity will support Impact's recent growth spurred by its client's need for increased personalization, faster turn times, and more versioning. For almost 40-years Impact has provided leading-edge services and solutions, serving as an extension of their client's marketing operations. Their data driven marketing services include print services, lettershop manufacturing, marketing analytics, and applied technology including marketing automation.

Tim Johnson, Impact CEO, said, "Despite Covid and its effect on the economy, this past year has been one of the best in our history. Because digital print – especially color inkjet -- has been driving much of our recent success, we renovated 20,000 square feet to create a highly efficient work center for our print manufacturing and mailing services, and to house our three new Canon presses. Canon and Impact both have an uncompromising commitment to quality and tremendous attention to detail. That's what makes the partnership work."

The new presses represent some of the best emerging technologies from Canon Solutions America, a leader in the ever-evolving digital print technology that is shaping the industry. The new presses include an iX 3200, a sheet-fed color inkjet press, the ProStream 1800 web-fed color inkjet press, and Titan with MICR, a sheet-fed black & white press. The building renovation is nearly complete and the new presses are expected to be operational by mid-January.

For more information, please contact Erik Anderson at [email protected]. Erik is Impact's EVP of Business Development. He would be happy to discuss all of Impact's capabilities.