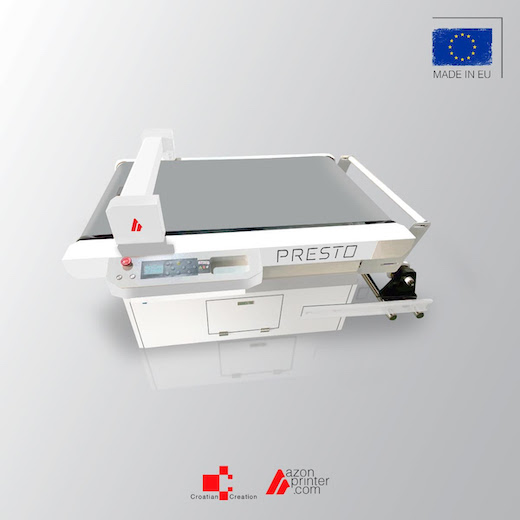 Zagreb, Croatia – As the demand of the market is still growing, even with the situation of the Covid-19, customers are constantly searching for new business opportunities. In regards to that, Azonprinter has decided to expand its current portfolio with two new products – Azon Presto and Azon Presto+.

The new flatbed cutters Azon Presto and Azon Presto+ are completely focused on any DTF solution. Even though the cutters are built for use with the current solutions Azon Pronto and Azon Pronto+, they can be used with any other DTF solution.

Both Presto solutions are built with high class technology, giving the way to the new functionalities, such as high cutting precision for small text string (easy to tear of the scraps), advanced algorithm (elimination of distorted, rounded or lifted corners), half/perf cut (perforation cutting), fast registration marks detection by CCD camera.

Presto and Presto+ offer fast speed for volume production – servos bring out smooth acceleration, big torque, precise cutting/plotting and excellent durability.

For more information, please visit our web page www.azonprinter.com or contact us directly at [email protected].