A couple new faces and an internal move fills open positions on the team
Enfocus, the leader in PDF quality control, advanced PDF editing and workflow automation for the graphic arts industry announces the addition of some new members to the team. Enfocus has been going through some personnel rearrangements and we've got three more changes to make known.
Yves Sanchez, Head of Sales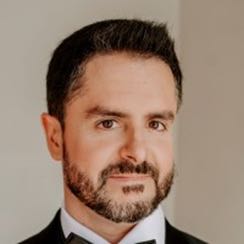 Yves comes to us from Materialise where he was the Director Channel Management and has more than 14 years' experience in channel management, business development, and indirect sales roles. He has an extended knowledge of PDF solutions (he worked 7 years at Adobe and 4 years at Nuance), has an extended expertise on different software solutions, and a passion for the channel – engaging partners, creating partnerships and developing programs supporting the channel.
Connect with Yves on LinkedIn. https://www.linkedin.com/in/yves-sanchez-9681b87/
Davy Verstaen, Product Manager for Switch
Davy has joined us, bringing his industry experience and Switch enthusiasm. He came to Enfocus from Dataline Solutions where he was a project manager and solution architect. He has plenty of experience within the printing industry in a variety of roles, including product management. He is intimately familiar with Switch and recently created the Multipress Connect and Google Drive Connect apps.
Connect with Davy on LinkedIn. https://www.linkedin.com/in/davyverstaen/
John Dean, Product Manager for PitStop
John has been working for Enfocus for three years as our Marketing Content Specialist. He has nearly 30 years in print production experience, used PitStop since the early days, and built commercial print shop automation using Switch. His industry knowledge and prepress expertise comes from working in newsprint, packaging, commercial shops, book manufacturing, and workflow development.
Connect with John on LinkedIn. https://www.linkedin.com/in/john-dean-w2p/