Marc Forrest, Digital Services Manager, joins TAG to amplify Web2Print technology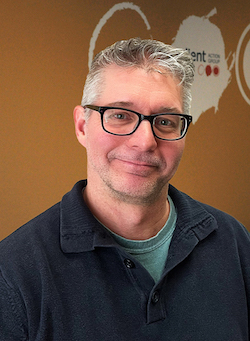 MANCHESTER, NH—Talient Action Group is excited to announce a new hire to lead TAG's Digital Services team. Marc Forrest joins the team at TAG with 37 years of experience in the print industry. For the past eight years, Marc was the Director of New Technology and Web2Print Production at Business Card Express where he integrated Web2Print storefronts for online ordering with MIS.
Marc joins Talient Action Group as Digital Services Manager to continue TAG's success in offering one of the best online design and print ordering tools for their clients. Marc will be managing the online Web2Print print portals and custom content management and workflow set-ups for clients.
"I am excited to start a new challenge within TAG to expand their Web2Print automation and look forward to working with a forward-thinking group that takes pride in offering top quality services." - Marc Forrest, Digital Services Manager
With Marc coming on board to continue to build the online offerings, there will be many client benefits. Franchise and multi-location clients will be able to maintain brand control while decentralizing creative services, build automation in their print buying process, purchase print and direct mail in the most effective manner, and see how print communications integrate in real-time with digital marketing channels.
"We are very excited to have Marc onboard. He will continue to expand our Web2Print and data driven print marketing services which have gained TAG national brand clients." - Sean Owen, CEO
Marketers seeking additional details on Talient Action Group's technology should visit www.talientaction.com.