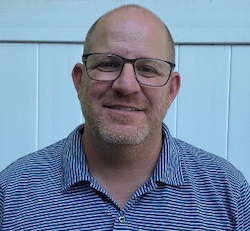 With an eye on growth and continued product development, Rob Mayerson has been appointed President of MIS Software Developer Label Traxx. Mayerson brings a wealth of knowledge and expertise from leading organizations in the printing industry, including Chief Technology Officer at Sandy Alexander.
Mayerson will be responsible for leading the business while growing key partnerships that add value to label converters around the world. Founder, Ken Meinhardt, will continue as Chief Executive Officer with a focus on strategy and product.
"I look forward to joining the experienced team building an amazing product that has been entirely focused on label converters for over 25 years," says Mayerson. "I am enthusiastic about significant enhancements under development and our longer-term road map. We are committed to continuing the evolution of our product and partnerships to serve customers in a more open and connected industry."
Mayerson will join the Label Traxx team at the Label Congress in Chicago later this month where the company will be showcasing partnerships that offer fully automated scheduling and online customer engagement.
"We are focused on helping label converters transform digitally." he adds, "This is to serve their customers more effectively, to have better, more reliable information to inform decisions, to automate, and connect."
Visit Label Traxx at Label Congress in Chicago booth #77 and find out how Label Traxx can help your business.
Label Traxx is headquartered in Milwaukee, WI, USA, has an office in the UK, plus an agent in Australia. For more info, visit www.labeltraxx.com.