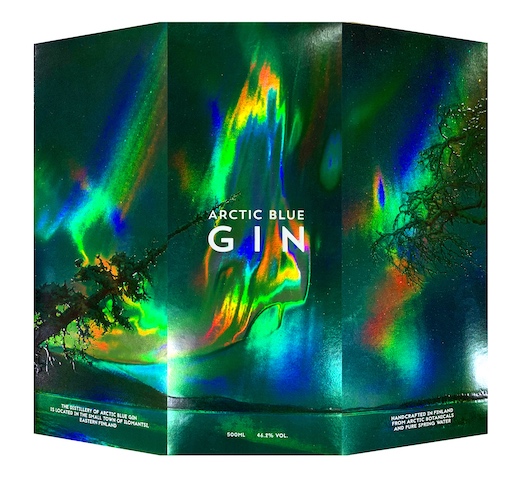 Holyoke, Mass. – Hazen Paper Company recently received official recognition of recyclability from two European certification authorities for the transfer-metallized product Envirofoil. Envirofoil is Hazen's environmentally friendly option for metallized and holographic packaging and print solutions.

After scoring Envirofoil 19 out of 20 total points for recyclability using methodology developed by the bifa Environmental Institute, Interseroh, in Cologne, Germany, authorized the use of the "Made for Recycling" quality seal for packaging made with silver or holographic Envirofoil. The Lucense Research Institute, based in Italy, granted Envirofoil the certification "Recyclable with Paper - Aticelca® 501." Hazen President John Hazen commented, "these environmental seals of approval telegraph quickly to consumers that the products they are buying are packaged sustainably. The ability to verify sustainability is increasingly important to consumers, so it is also important to brand owners, and to us."

Sub-micron transfer-metallized Envirofoil is manufactured with less than 1% of the aluminum of traditional foil laminate or film laminates, reuses the film carrier multiple times, and is recyclable as paper – as attested by these new certifications. Brighter than other transfer-metallized products, Envirofoil registers a reading of 850 on the 0 to 1,000 scale of a Gardner gloss meter, versus less than 800 for competitors.

Founded in 1925, Hazen Paper Company is an innovative paper converter specializing in holographic origination, film coating, foil and paper lamination, metallizing, gravure printing, specialty coating and rotary embossing to create specialty materials for worldwide use in retail display and POP, luxury, beauty, entertainment and media packaging, bookbinding, scratch-off lottery and other security-related tickets, tags and cards, and fine art applications. Hazen is committed to sustainability, using hydropower produced by the Connecticut River, with certification to supply converted paper and paperboards that are FSC, SFI and PEFC certified.

Hazen was awarded "Product of the Year" in 2018, 2019, and 2020 from AIMCAL, the Association of International Metallizers, Coaters and Laminators, and received the "Next Century Award" in 2020 from the Associated Industries of Massachusetts for unique contributions to the Massachusetts economy and the well-being of its residents. For more information, visit www.hazen.com or call 413-538-8204.