West Chester, Ohio – Volume 5 of the Color-Logic Pattern-FX Illustrator palette is now available for purchase by licensed Color-Logic Printers and Graphic Designers. Discussing the new release, Richard Ainge, Color-Logic CTO and cofounder, commented: "Volume 5 of our Pattern-FX suite is complete with 20 seamless patterns, each with six prebuilt embellishments. When used with any of the 250 Color-Logic metallic colors, that means licensed Color-Logic graphic designers and printers can offer clients 30,000 different options for print embellishments. And, since Pattern-FX patterns are seamless and may be gradated within each Color-Logic metallic color, the options are literally infinite."
Ainge continues: "In today's conventional and digital print markets, print embellishment is very popular. The market response to Pattern-FX volumes 1 through 4 has been incredible. The speed and predictability of the Color-Logic patterns provide prepress personnel and graphic designers with a huge benefit, particularly for digital print, where time-to-market is often critical. At Color-Logic, we believe that All Print Starts with Design, and empowering designers with software tools and education provides them with a distinct competitive edge."

For more information, visit www.color-logic.com or call +1-513-258-0047.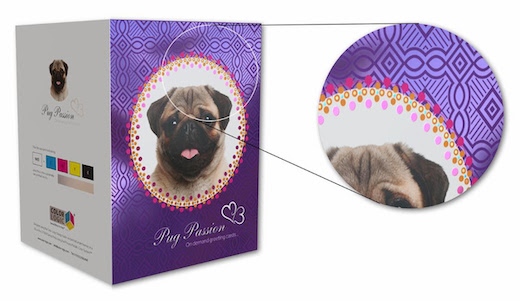 Color-Logic Pattern-FX Example