Construction of a brand-new European training centre and German headquarters for Arden Software is now complete.

The leading packaging software firm has relocated its German division into a new company HQ, which is also the location of its state-of-the art training facility.

The new office is located at the 'Gate One' development in Nurtingen, Stuttgart, which is an exclusive development targeted at the tech sector, and Arden now occupies the penthouse of the five-storey building.

Covid-safe measures have been put in place throughout the building, including protective screens in the training suite to allow for social distancing and to keep customers and employees safe.

Frank Haustein, Managing Director at Arden Software Germany (ASDE), said: "It's a new year and a new home for ASDE and we're delighted with our new, contemporary office space and training centre, which will enable us to continue to expand and develop the business, as well as provide bespoke training with first-class facilities for our customers and partners.

"Since we embarked on this project, the world has become a very different place with the Covid-19 pandemic, but we've been able to incorporate Covid-safe measures into the design of the building, ensuring our facilities are fit for the future.

"From protective screens to hand sanitizing stations, we've taken all the necessary precautions to ensure a Covid-safe environment and look forward to welcoming our first customers to our new training centre, where we'll be hosting conferences, workshops, seminars and training courses focusing on our entire portfolio of packaging software."

Arden Software specialises in CAD and CAM software for the print and packaging sector, with its Impact packaging design software being used all over the world.

The new eco-friendly building has been designed and built with sustainability in mind, and includes charging stations for electric vehicles, LED lighting and bike stores, as well as showers and changing facilities to encourage people to cycle to work.

Arden Software employs more than 60 people around the world and also has offices in Greater Manchester, Denmark, USA and India.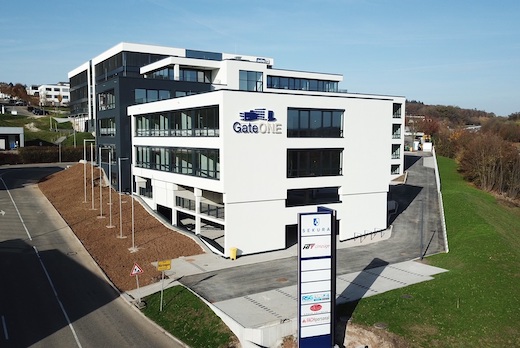 Arden Software's new European Training Centre and German headquarters is now complete.