Trelleborg, Sweden – The Watershed Group, the Irish-owned, international label converting group, has tightened colour accuracy and improved operating efficiencies at its Dublin plant, after automating its spot-colour matching processes with Flint Group's VIVO Colour Solutions software. The new software enables Watershed to reproduce special brand colours in UV-flexo with repeatable precision, while achieving significant materials savings and productivity gains.

VIVO Colour Solutions is an intelligent database of colours and mixing recipes for any combination of ink set, printing method and anilox roll setting. Available instantly and securely via the Cloud, each recipe matches colour targets with the colour printed on the press, using digital data that can be L*a*b* values, CxF files, PANTONE® Colour references or samples scanned with a spectrophotometer.

Liz Waters, CEO, Watershed Group, comments: "Flint Group's VIVO Colour Solutions makes colour matching measurable, predictable and fast, enabling us to meet the brand owners' exacting demands of colour fidelity at the first attempt - every time. The elimination of manual mixing and streamlining of processes thanks to VIVO means we save 5,000 linear metres of paper and increase press uptime by up to 18 hours per month."

With factories in Ireland, the UK, Poland and Germany, Watershed supplies labels to international brands including Nestlé, Reckitt Benckiser, Tesco, Lidl and Asda Walmart. It has a strong presence in the spirits, luxury beverages, food, pharmaceuticals and chemicals sectors.

For all clients, consistent, accurate presentation of colour schemes and logos is vital for strong brand recognition and retail sales success. However, before the software's installation, colour matching at Watershed involved time-consuming 'trial-and-error' mixing, relying on eyesight to judge accuracy.

Adoption of VIVO complements Watershed's HD-flexo workflow, which includes a combined total of 11 Mark Andy PS Performance series presses at its five locations. To customise recipes specially for Watershed, Flint audited the aniloxes used on the Mark Andy presses at the Dublin site. Cell-count characteristics were factored into calculations to provide a database of recipes for each label job, uniquely accessible to the company via a secure portal.

Users of VIVO Colour Solutions also gain access to a web portal service for support and new color enquiries, with assurance of a 24-hour response from Flint Group's Global Colour Centre in Lodz, Poland, responsible for the database.
Watershed has also managed to reduce ink waste by 30kg each month since adopting the database.

Niklas Olsson, Global Brand Manager – Narrow Web, Flint Group, comments: "The innovation we do is focused enabling customers to eliminate ink-related waste, improve process efficiency and meet brand-owner quality requirements competitively. VIVO Colour Solutions is one example, and as Watershed Group's experience shows, it is a tool with the potential to generate significant value for the label converter's business."

Currently, the VIVO Colour Solutions database contains approximately 350,000 UV flexo formulas, all tested at the Flint's Global Colour Centre. There are approximately 2000 colour shades, tested with seven of Flint Group's ink series, seven anilox film weights and four substrate types. Plans are under way to expand VIVO Colour Solutions' offering: as well as UV-flexo inks, the database will include water-based flexo ink, UV offset and UV screen inks also.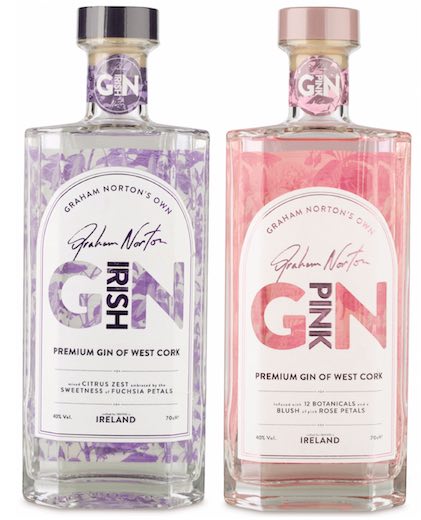 The award-winning labels for Graham Norton Irish Gin were produced by Watershed with VIVO Colour Solutions used to ensure perfect colour match.
Watershed Group has a strong presence in the premium spirits sector – including Ireland's growing gin market, where label creativity and quality of finish are vital for successful branding. Flint's VIVO Colour Solutions gives Watershed reassurance of consistency when reproducing special colours, like those on award-winning labels for a gin series by the broadcasting personality Graham Norton.