WhatTheyThink is pleased to announce that industry veteran Ralf Schlözer has been appointed editor of WhatTheyThink's European section. In this role, Ralf will curate commentary and analysis on technical and business trends relative to the print media landscape in Europe, as well as contribute feature articles on emerging trends in the European printing market.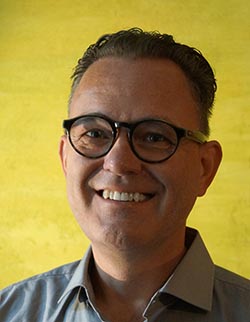 Based in Germany, Ralf has more than 30 years of experience in the graphic arts and graphic system manufacturing industries. He is a freelance consultant and technology analyst for the printing industry with a special focus on digital print, and has been a regular contributor to Inkjet Insight and WhatTheyThink. He also brings his expertise in market sizing and printing industry statistics to WhatTheyThink's data analysis.
"Ralf and WhatTheyThink have had a long relationship and we couldn't be happier to expand his role," said Eric Vessels, President, WhatTheyThink. "With his extensive background and knowledge of the industry, WhatTheyThink will be better able to expand and enhance our international coverage."
In previous positions at Keypoint Intelligence as Director of the On Demand Printing and Publishing Consulting Service, he was responsible for all service-related publications, consulting, and research in production print hardware on a global basis. Prior to that, Ralf spent five years in the R&D and Digital Printing Business groups of manroland in product planning.
Ralf graduated as Diplom Ingenieur in Printing Management and Technology in Berlin, Germany, and holds an M.S. Degree in Graphic Arts Systems from the Rochester Institute of Technology (RIT) in the United States.
For more information about partnering with WhatTheyThink on the European section, contact Eric Vessels at email: [email protected], Kelley Holmes at email [email protected], or Paul Zimmerman at [email protected].
About WhatTheyThink
WhatTheyThink is the printing and publishing industry's leading media organization, offering a wide range of publications that deliver unbiased, real-time market intelligence, industry news, economic and trend analysis, peer-to-peer communication, and special reports on emerging technology and critical events. Special interest sections include Economics, Wide-Format & Signage, Labels & Packaging, Software, Print Finishing, Textiles, and Industrial Print. WhatTheyThink hosts webinars and live events as well as providing content through a syndication program, delivering content directly to related websites. In addition, WhatTheyThink offers a wide range of lead generation and branding programs that help print- and publishing-related companies achieve business growth.