West Chester, Ohio – Color-Logic has certified those HP Latex R-Series printers that are delivered with HP White ink. Upon reviewing the certification samples submitted, Richard Ainge, Color-Logic CTO and CoFounder, commented: "The samples were printed on a metallic stock with HP White and CMYK inks. The combination of the Color-Logic software and the HP Latex White ink created dramatic Color-Logic embellishments, and the HP CMYK inks produced vibrant metallic colors."
Mark Geeves, Color-Logic Director of Sales and Marketing, commented further: "The HP Latex platform, in combination with Color-Logic software for embellishments, enables print service providers to help their brands stand out from the completion in a variety of printing applications. As stores and brands begin to relaunch around the world after the Covid-19 pandemic, the need to stand out will be even more important. The HP Latex R-Series printer with rigid and flexible capabilities enables printers to target retail signage, point-of-purchase, decoration, outdoor signage, vehicle straps and graphics, packaging, and even short-run labels for their brand clients. With the Color-Logic tools, any designer can predictably add amazing embellishments into print using the HP Latex engine with HP White and CMYK inks."
For more information, visit www.color-logic.com or call +1-513-258-0047.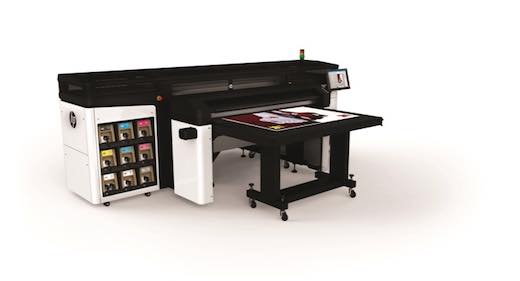 HP Latex R-Series Printer