Popular boot camps now offered online for uninterrupted training during the COVID-19 pandemic

Fairfax, Va. – The Specialty Graphic Imaging Association (SGIA) today announces that its popular Color Management Boot Camps, traditionally held on-site at Fairfax headquarters or across the country by SGIA-certified instructors, are being offered virtually to continue to offer training and education while stay-at-home orders are in effect. SGIA is offering a special discount for those looking to improve their color management processes and be able to implement these tips and tricks when companies across the country return to full operation. Registration for Virtual Boot Camp is now live and available here.

Virtual Color Management Boot Camp Schedule
Many Color Management Boot Camps are being offered in the coming weeks through SGIA-certified color instructors. All boot camps provide attendees with an in-depth look at color theory and principles, the goals of color management, device calibration, time-tested procedures, newest print standards, spot colors, print verification and more. The current schedule is as follows:
April 27-30: RPImaging INC Color Management Boot Camp
Instructor: Dan Reid
May 4-8: Color Management Group Color Management Boot Camp
Instructor: Ben Starr
May 11-14: Alder Color Solutions Color Management Boot Camp
Instructor: Dan Gillespie
May 18-21: Nazdar Color Management Boot Camp
Instructor: Cami Kesinger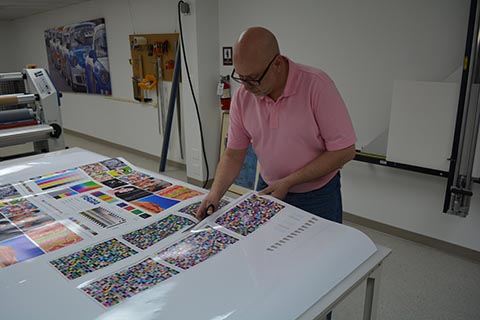 "SGIA's Color Management Boot Camps are always in demand, though typically offered in person, so we have established a way to offer interested participants uninterrupted training to be able to continue advancing their color knowledge even through this unusual time," says Ray Weiss, Director of Color Management, SGIA. "Those in attendance will have the opportunity to learn from the industry's top instructors and walk away not only with confidence, but a complete set of powerful new skills. The focused, small-class setting allows attendees to master key principles of color management."

SGIA Virtual Boot Camp Registration
To register for an SGIA Virtual Boot Camp, visit sgia.org/education/online-workshops.