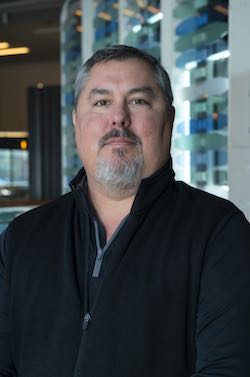 Miraclon is pleased to announce the appointment of Brad Vette as the business' new Strategic Accounts Manager for the United States and Canada. In his position, Brad will support the wider regional sales team with building and nurturing relationships with key clients, while also helping to identify new business opportunities and untapped areas of growth for Miraclon.

Brad's background lies predominantly in sales, marketing and business development for the graphics and flexible packaging sectors. He joins Miraclon from OEC Graphics, a globally recognized leader in flexography, where he held the position of Corporate Managing Director for 18 years, with responsibility for new business, customer relations and corporate marketing. Prior to OEC Graphics he held a business development role for flexible packaging at Reynolds Consumer Products Inc.

Brad plans to bring this wealth of experience and specialist sector knowledge to his new role. "There are three key factors that attracted me to Miraclon: product, potential and an entrepreneurial environment," he says. "I'm delighted to be joining the business at such an exciting time. Within a year of its inception, Miraclon is already establishing a strong brand in the global flexo printing industry and I look forward to playing a part in this growth."

Rich Rogals, US&C Sales Director at Miraclon, says: "We're very pleased to welcome Brad to the Miraclon family. His extensive experience and considerable knowledge of the printing industry will prove invaluable as we look to drive business growth in the North American region. We're confident he will be a valuable addition to an already very strong team."

In addition, Garry Gunter, Regional Sales Manager, has expanded his responsibilities to include the Western US and Canada territories, while Jason Beauleau, Flexo Packaging Sales Manager, takes on responsibilities for the Mid-West region, including Texas, Oklahoma and Louisiana.