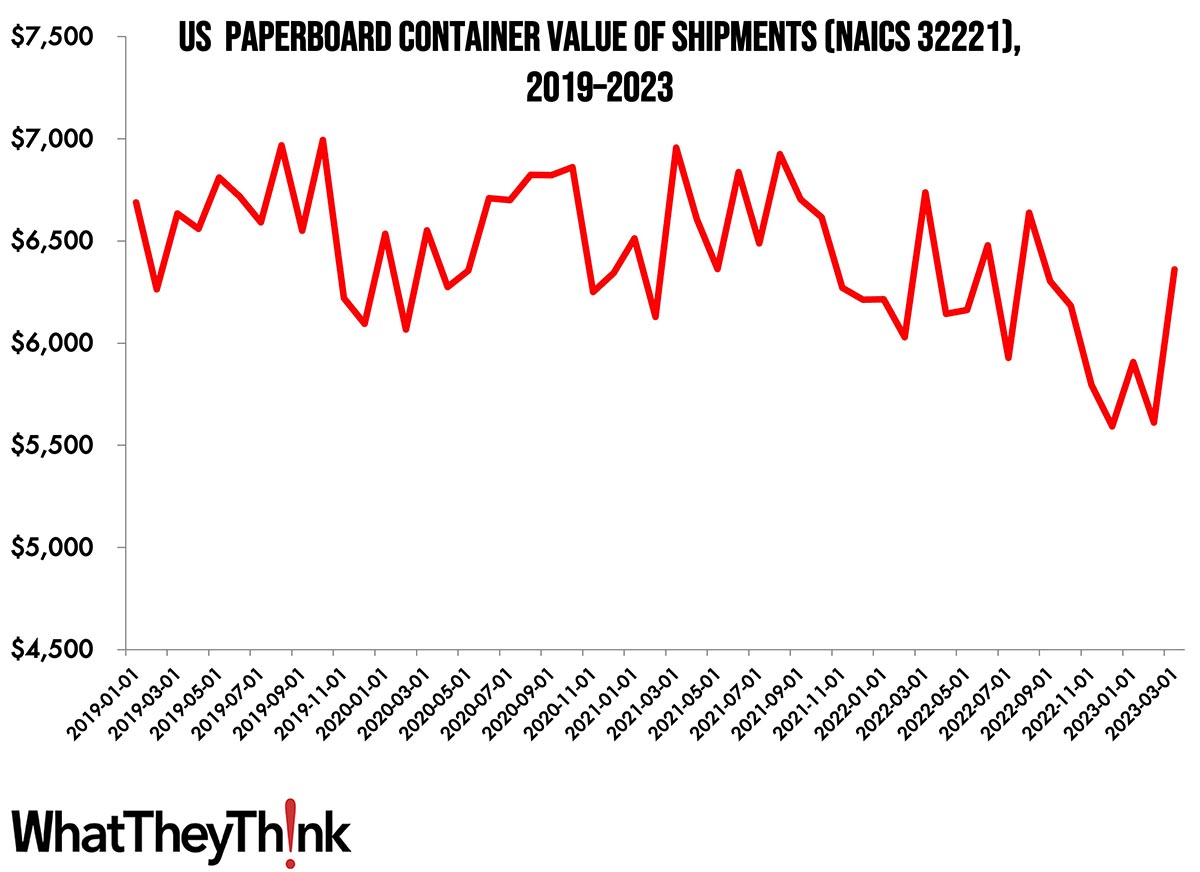 Poking through our various industry data series, we came across value of shipments for paperboard container manufacturers (NAICS 32221). In March 2023, the value of shipments of paperboard containers was $6.361 billion, the highest it has been since August 2022.
The Census Bureau defines this segment as:
This industry comprises establishments primarily engaged in converting paperboard into containers without manufacturing paperboard. These establishments use corrugating, cutting, and shaping machinery to form paperboard into containers. Products made by these establishments include boxes, corrugated sheets, pads, pallets, paper dishes, and fiber drums and reels.
As we remarked when we looked at this segment's establishments in our usual fortnightly data slice'n'dice, two opposing forces have been driving these businesses: ecommerce has been driving demand for more and newer types of corrugated boxes—which was only exacerbated by the pandemic (look at the sustained high of shipments during the pandemic lockdown period)—while at the same time there has also been a not inconsiderable amount of consolidation in this sector.