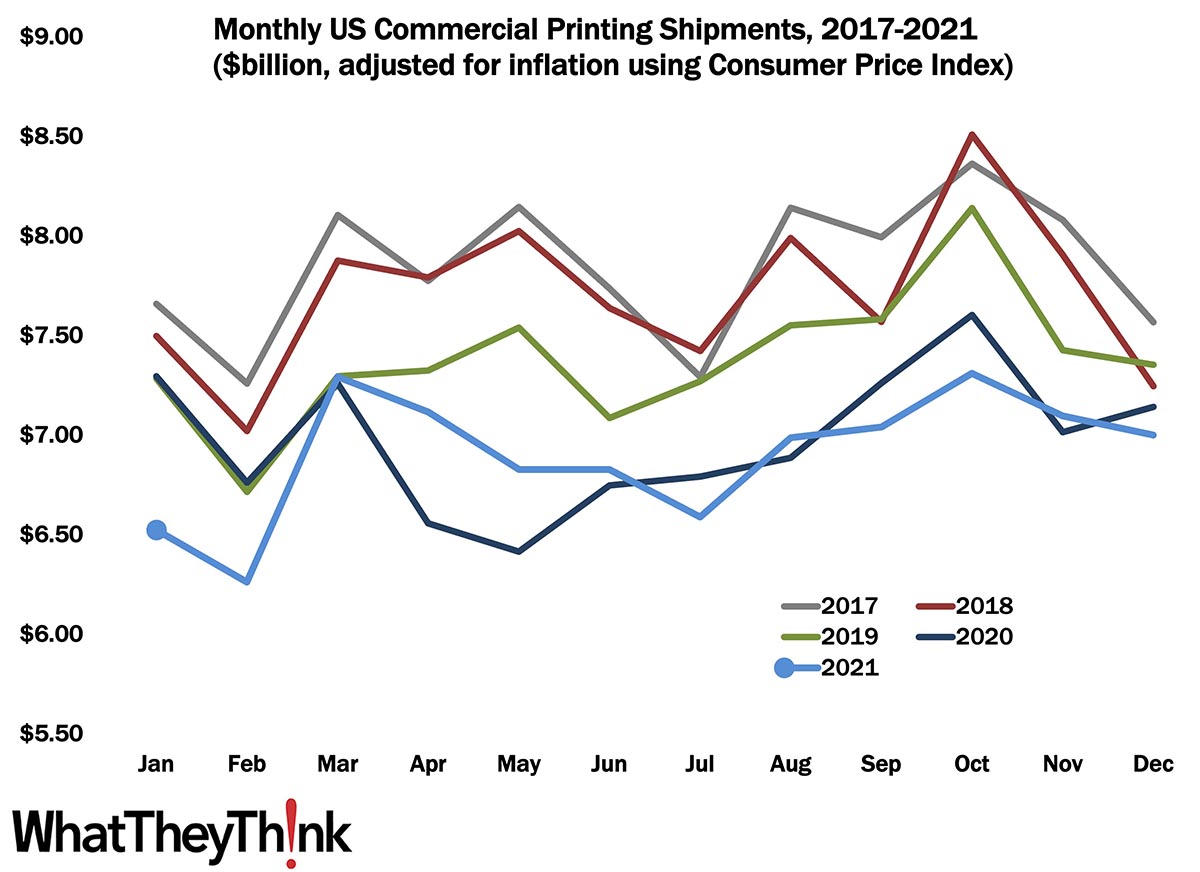 As 2021 drew to a close, December printing shipments came in at $7.00 billion, down from $7.10 billion in November, keeping with the usual seasonality of a slow December. While December was the month of Omicron, December has historically been a slow month, the exception of course being 2020.
How did we do overall in 2021? Missed it by that much… Shipments for 2021 came in at $82.87 billion for the year, just below 2020's $83.73 billion (on an inflation-adjusted basis). While 2021 was the worst year for printing shipments in the history of this data series, the sad fact remains that there have been very few, if any years, since the 1990s about which one couldn't say the same thing.
Still, all things considered, we're doing OK, and hopefully we can kick off 2022 with a high January.