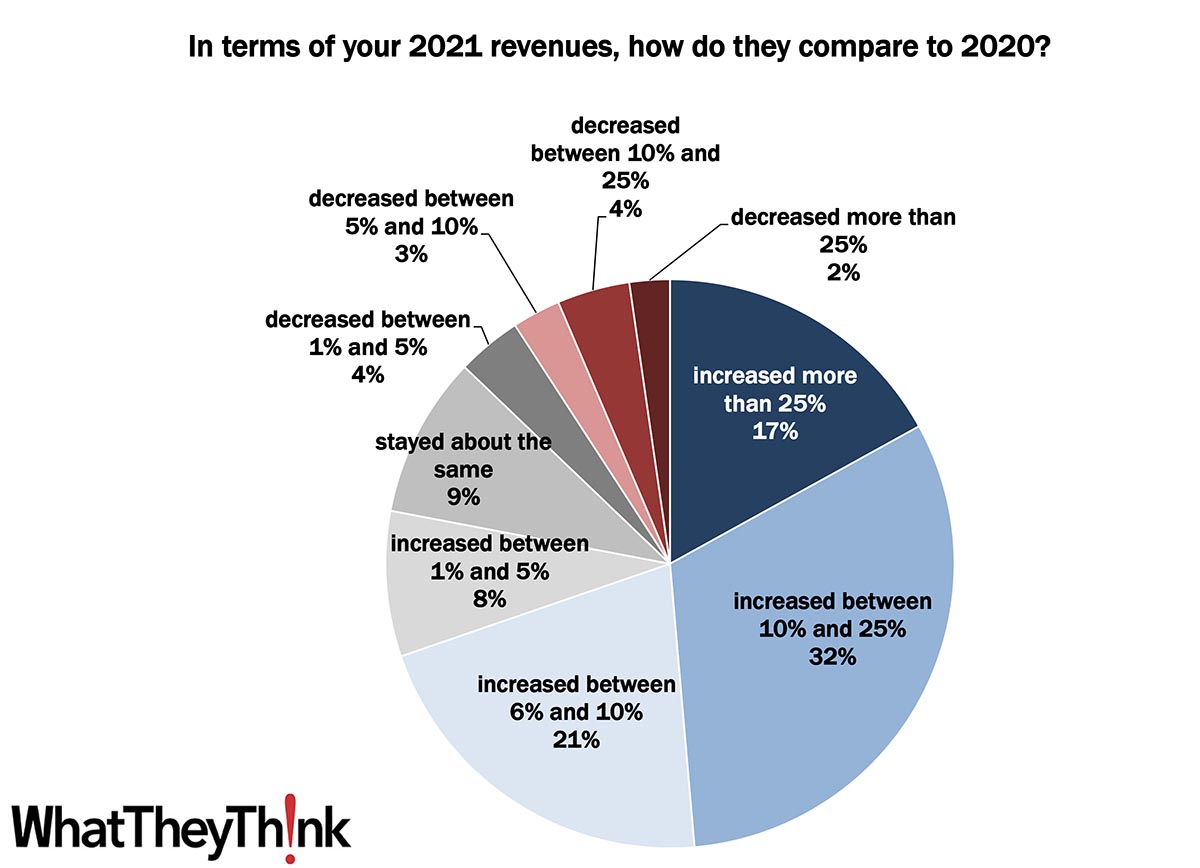 We are sifting through the preliminary data from our 2021 Print Outlook Survey, and so far we have found that, in 2021, 17% of print business revenues increased more than 25% over 2020, and a further one-third (32%) saw revenues up 10–25%. In fact, nearly eight out of 10 (78%) print businesses saw revenues increase in 2021 over 2020, while only 13% saw business decrease.
How did you do? Better? Worse? About the same? Here is your chance to ruin this chart! Our survey is still open for a few more days, so you are welcome to take our online survey and foul up our preliminary data analysis.* You know you want to!
The results of this survey will serve as the basis of our Print Outlook 2022 special report, due out later this month.
*With honest and accurate data, naturally.