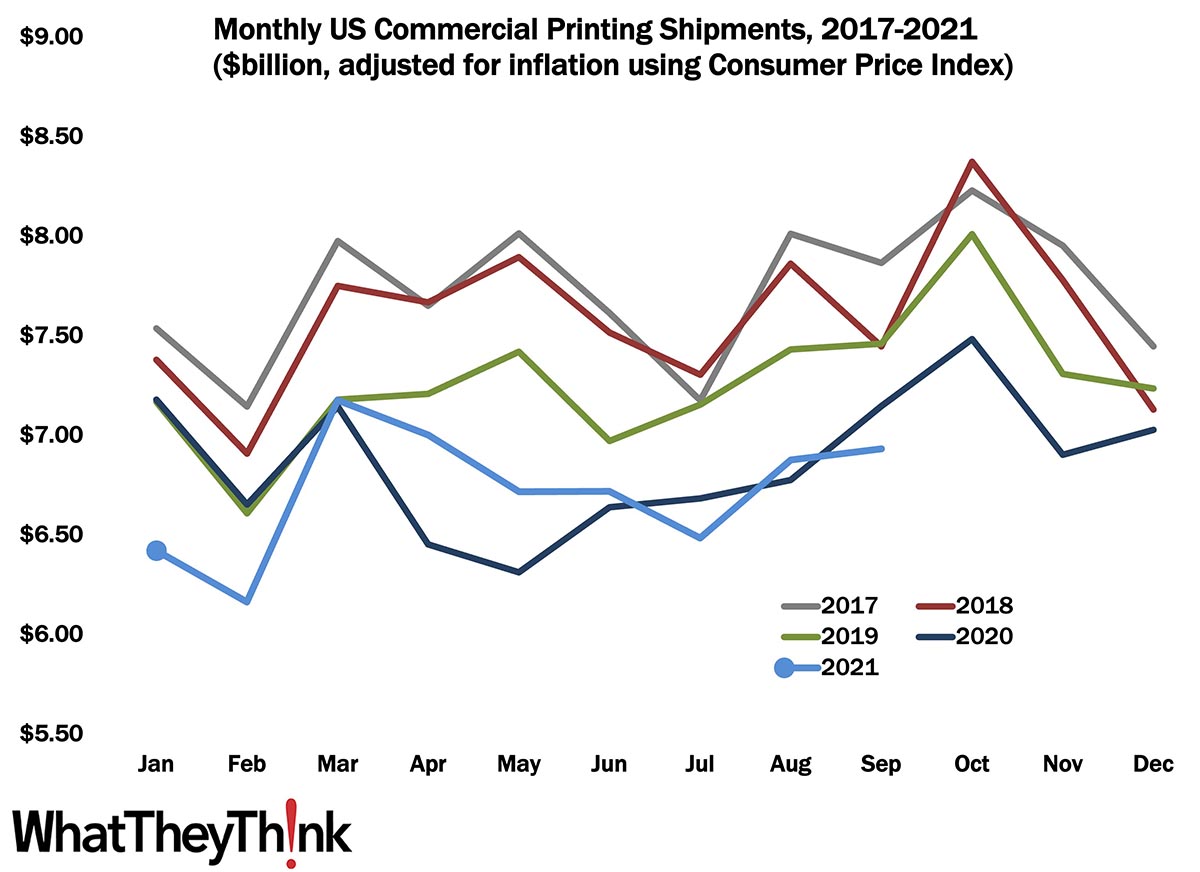 September 2021 printing shipments came in at $6.93 billion, up from August's $6.87 billion. So far, this year's shipments have been spiraling around last year's and while this is probably the worst August in forever, at least shipments are up month-to-month. So far. October is traditionally the best month of the year—even last year—so we have hopes that we'll continue to make up some lost ground. On the good COVID front, new cases are up, but hospitalizations are down and deaths are low. In most places, business has returned to normal (for better or worse), and the economy is generally doing fairly well. The buzzphrase of late is "supply chain disruptions" and most people reading this have probably experienced these disruptions in some form or other, be it in their business (trouble getting paper, scarcities and price spikes in other consumables, etc.) or personally. Obviously, these issues will be alleviated at some point, but when that will be is open to debate.
January-to-September shipments are $60.48 billion, not far off 2020's January-to-September number of $60.97 billion. Some milestones to keep in minds as we careen toward the end of the year: we reported back in February that 2020 was an $84.07 billion year, down from $87.65 billion in 2019 (these are based on old inflation adjustments and recent CPI figures are making historical comparisons a bit of a challenge), so if the industry has a good autumn, 2021 will end up being not a bad year, all things considered.
We need your help! It's time for our 2021 Business Outlook Survey, the results of which will be used to develop our 2022 Printing Outlook report. Please take a few minutes and fill out our survey. Thanks!