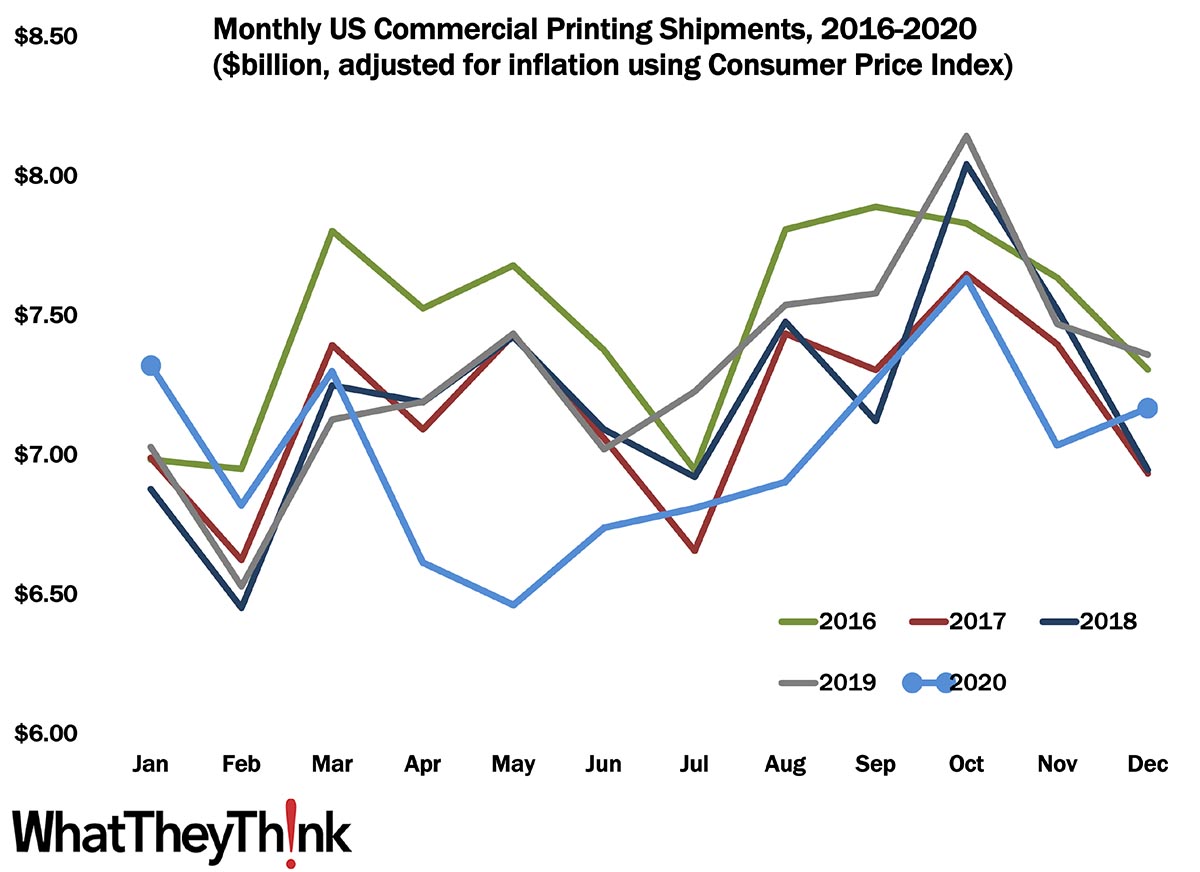 The classic show Twilight Zone was always known for its unexpected, ironic last-minute plot twists, so it seems only appropriate that, in a year that was very much like Twilight Zone, printing shipments should do the same.
So, in one last, confounding twist to a confoundingly twisty year, shipments closed out the year at $7.17 billion in December, the first time in at least the last five years that December shipments were up from November. And, confounding expectations even further, it was one of the best Decembers in recent memory. Go figure. But we'll take it!
As for year-to-date shipments, we ended up with 2020 being an $84.07 billion year, down from $87.65 billion in 2019. When you consider all that happened in 2020, it's hard to be completely disappointed—and last April, it was inconceivable that 2020 would come in only $3.6 billion off 2019 shipments.
As much as we like Twilight Zone (the show), we'd be very happy to stop living it!