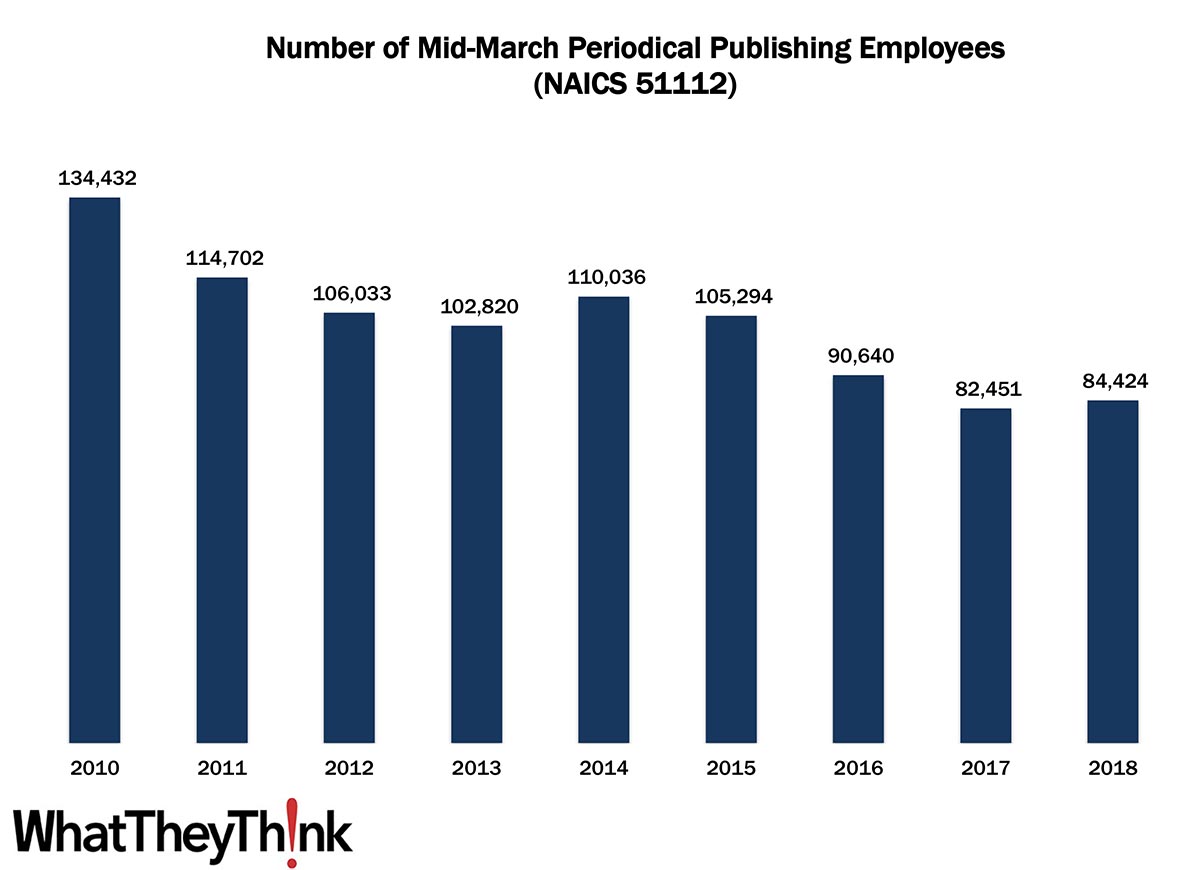 In 2010, there were 134,432 employees in U.S. periodical publishing establishments, a count which steadily declined over the decade to 84,424 in 2018, which gibes with what we saw with establishments. There is a lot going on with periodical publishing; some of it is bad, such as magazines and their publishers shutting down, or merging, or being acquired by other entities. (This was, of course, pre-pandemic.)
But there could also be a labelling/identification issue that could be affecting these counts. focusing on print ignores the fact that magazines are just as invested, if not more so, in their digital/online components. (Even the Magazine Publishing Association a while ago changed its name to the Association of Magazine Media.) If these periodical publishers subsequently see themselves as media companies, do they classify themselves in NAICS 51112? Also, Internet publishers, streaming media, and Web search portals have their own classification (NAICS 51913). So some of these establishment declines are very real and portend turmoil in the periodical publishing space, as publications lose circulation/readership as well as advertising (both physical and digital), but also reflect changes in what constitutes a "periodical publisher."
These counts are based on data from the Census Bureau's County Business Patterns. Every other week, we update these data series with the latest figures. These counts are broken down by printing business classification (based on NAICS, the North American Industrial Classification System). We will continue to look at employment in the publishing categories:
51113 Book Publishers
51114 Directory and Mailing List Publishers
51119 Other Publishers
511191 Greeting Card Publishers
511199 All Other Publishers
For some of these categories, we will also supplement County Business Patterns data with Nonemployer Statistics, which counts freelancers.
These data, and the overarching year-to-year trends, like other demographic data, can be used not only for business planning and forecasting, but also sales and marketing resource allocation.
This Macro Moment
Here's an interesting data point we came across this week: ecommerce as a percent of retail sales peaked in Q2 2020 at 15.7%, and we all thought that was it for physical stores. Didn't we all say that the pandemic was going to change everyone's behavior as we all became addicted to Amazon and home delivery of everything and that was going to hasten the already-in-progress retail apocalypse? Well, not so much. By the end of Q1 2021, ecommerce dropped back to 13.8% of retail sales, and it looks like it is returning to where the pre-pandemic trendline was heading.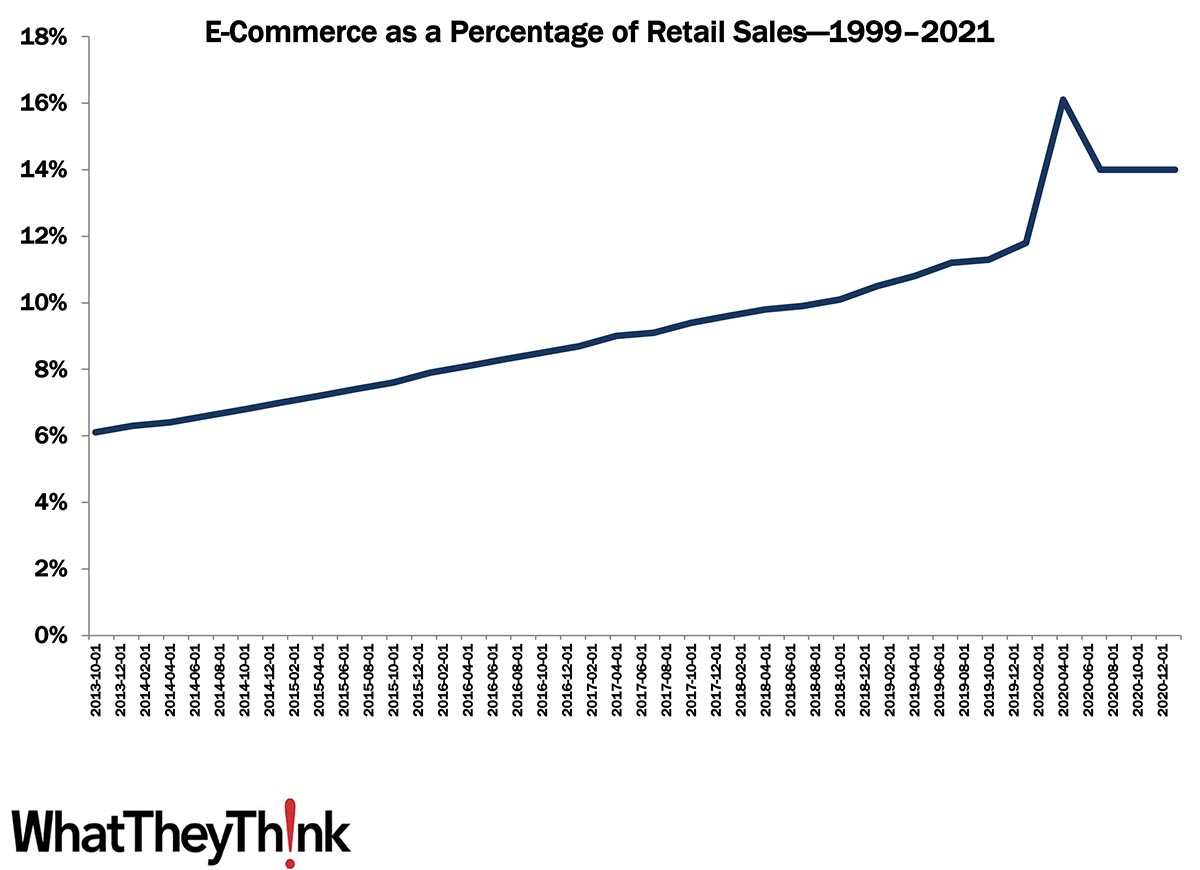 Source: https://fred.stlouisfed.org
People seem eager to get out of the house again, so maybe we aren't going to be as irretrievably changed by the pandemic as we thought.