After 56 years, Lynn Blue Print and Supply Co. changed their name to Lynn Imaging. The company is Central Kentucky's largest digital printing firm serving thousands of customers. Lynn Imaging still serves the traditional A/E/C industry, but also offers print management services to a diverse group of very large companies.

JL Lynn is the CEO and has navigated the company through many evolutionary changes within the industry. Lynn Imaging has 87 employees and 5 locations - (not including the on-site facility management locations.)

Lynn Imaging has many quality output devices from Oce, Xerox, Canon, HP and others. However, JL says they are looking for faster payoffs and vendors who are true partners. And why not - his customers have demanded the same from them for the last 5 decades.

JL Lynn, CEO, Lynn Imaging

Lynn Blue Print and Supply Co. was founded by JL's Father, Jack Lynn in 1946. Jack and JL's mother, Marcella ran the company successfully for many years. When the company was founded, it was a typical Blue Print company, reproducing plans for Architects and Engineers using the Blue Print process and later the ammonia developing "blue line " process. Photostats were produced for many years and that later developed into a black and white photo process. Lynn Blue Print and Supply Co. also sold supplies to the A/E/C industry.

JL Lynn graduated from college in 1973 and joined his father's company in 1976. At the same time, Mike Carter - JL's partner, graduated from the University of Kentucky and they started looking for ways to increase the size of the business. It was about this time that the word "blueprint" was replaced by the word Reprographics.

JL's father retired in 1982 and passed away in 1993. His Mother remains interested in the business.

56 years of tradition, 56 years of quality.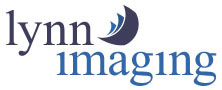 QUESTION: JL, tell us about the scope of Lynn Imaging in terms of size and type of work you do.

LYNN: We have 85 great employees who do a superior job serving our clients. We do imaging, color, black & white, large format, small format, signage, mounting & laminating, and our latest offering is scanning which includes indexing, document management, OCR, ICR, writing to CD.

We also have a legal graphics division and we operate FM's (on-site facility managements) within several different types of industries. In the FM's, we do everything from copying to administrative duties.


QUESTION: You recently changed your name from Lynn Blue Print and Supply Co. to Lynn Imaging. How does the name better reflect the direction of the company?

LYNN: It is difficult to define all of what we do. I mean, what do you call a company that still serves the AEC industry, is a Quick Printer, does legal graphics, produces signs and displays, scans, indexes, does document management, sells imaging equipment (B&W and Color-Large and small format) and operates within companies producing graphics, making copies, and on and on?

I believe the best word is IMAGING. We make images or we sell the equipment that makes images. We wanted to keep the name Lynn because of 56 years of serving Kentucky and the great reputation we have. The principles my parents based doing business on have not changed, and they will never change.


QUESTION: Many print firms like Lynn Imaging have developed plans to also offer on-site print management for their larger clients. What has been your experience when going "inside one of your customers"?

LYNN: It has been great in some locations, and "challenging" in others. Where we are really a part of the company and they trust us to do our jobs and then rely on us for our expertise - we have had great success. We are still in these companies and we have a great relationship which works both ways!

We have had experiences where we were basically told what to do, and how to do it. Those situations didn't work for either company. This is an area where we are hoping to grow considerably during the next 5 years!

It is interesting that in Jack Welch's book he mentions that part of his management style was to do what he did best and let others do what they did best. And he specifically mentioned printing! I believe he was talking about all GE companies and that if they stayed with their core business and brought in "others" who performed tasks (like imaging) that supported GE, then it was a win-win. I think he was exactly right!

Digital imaging is a complex business and mistakes can cost hundreds of thousands of dollars or more, so why should a company that manufactures a product assume that they can do digital imaging too? That is like Lynn Imaging going into the manufacturing business. It doesn't make sense.


QUESTION: Tell us about the digital equipment within Lynn Imaging.

LYNN: Mostly we have Xerox and Canon equipment in small format and Oce & HP in large format. We are in the process of negotiating a new contract for almost everything in the small format area, so I'm not sure where we'll end up. As you know there are a lot of new players in the market now, so as I mentioned above, mistakes can be costly, so we are carefully considering every option.


QUESTION: You have known for some time that digital would become more than a buzzword and numerous vendors have entered the market with their own branded solution. As a firm with a digital focus, what vendors are you watching in the Digital Print Space and why?

LYNN: HP is, in my opinion, the company to watch. They have just introduced some equipment that will change the way many companies do business in the small and large format arena. Oce is still the dominant provider of black and white, large format imaging and they continue to improve what is already a great product line. Canon is certainly making a big splash with their new digital offering.

Because we are in Lexington, we get to see what Lexmark is doing, and they are already a great competitor to HP and Canon. Heidelberg is certainly giving Xerox a run for their money. It is really wide open and it'll be interesting to see who comes out on top in the digital print space.


QUESTION: Describe your color capabilities at Lynn Imaging and as a percentage of the total revenue - how has that changed over the last 5 years?

LYNN: We offer small and large format digital color. Color is a big percentage of our revenue and we see it as a great growth area. Our newest move is into the "super wide" large format area which moves us into a whole new market. Fortunately, we have very smart people here that understand these markets and the technology that is involved.

Again, it is the people here that have always made the difference. Color has grown significantly over the past five years, and in my opinion will grow even faster as the cost per copy approaches the price of black and white pages.


QUESTION: Companies like Lynn Imaging have for some time had a clear niche in the marketplace - For certain volumes and types of jobs, Lynn is the place to go. For other jobs, a commercial printer with offset equipment is the place. You have co-existed. In your market, do you feel a convergence taking place where commercial printers are moving to take advantage of the digital niche?

LYNN: I think the lines between digital imaging companies like us and the commercial printers is becoming less clear. We seem to be running into each other more often, and we have partnered with "offset" printers to provide a total solution to our clients, and the relationship works both ways.


QUESTION: How have you automated the services offered to the AEC market?

LYNN: Mike Carter, my partner and COO of Lynn Imaging has developed an Electronic Plan Room/Distribution system that is now being marketed nationwide. As opposed to the Electronic Plan Rooms approach, Mike took the back office approach (what do we need to be more efficient at the distribution of construction documents) and it has really been a stunning success in our marketplace and is having a similar affect elsewhere.

On our web site, we had 20,000 (user sessions) last month, mostly because of this digital plan room. Our challenge is to further develop this site to better serve our clients and develop new ones.


QUESTION: During the 90's there was a trend for certain companies to try and acquire regional print leaders into a consolidated entity. What is your take on those efforts as you look back today and do you think we'll see more consolidation in the future?

LYNN: This is a very expensive business to be in. I can't think of an industry that has been more affected by changing technology than the imaging or reprographics business. When we look at new equipment or services, we now look for a payback period of 24-30 months as opposed to what used to be 5-10 years. As I said before, mistakes can be very costly, even deadly. So I understand the business owner who wants to sell to a consolidator.

I do think we are seeing that some of the companies are not succeeding because they got out of their core competencies and got burned. On the other hand, a few of the consolidators in the "reprographics" business have been very successful because they understand the business. I believe they will continue to prosper while the other companies will return to what they do best. There are a lot of companies out there that are looking for an identity!


QUESTION: Some say market leaders are shielded from the same impacts others may feel during an economic slowdown. How has Lynn Imaging adjusted during these tough times?

LYNN: I don't think anyone is shielded from the EFFECTS of an economic slowdown - they may be able to withstand more than smaller companies, but they feel it just like everyone else. Lynn Imaging has done just fine during these times, we are somewhat leaner - and meaner but we had NO layoffs and don't plan to have any.

Business has steadily increased and I believe 2002 will be a great year, but as we saw on September 11th, this is a dangerous world and anything can happen. We just need to be thankful that we live in America where we enjoy freedoms and blessings unlike anywhere else in the world. We need to pray for our Country, our President, and our leaders! What is going on in our world now should scare everyone into deciding what is really important!