Another Bloody Week
His parents were both copy editors; it was in his blood. He was typo negative.

— Hrishikesh Hirway (@HrishiHirway) October 2, 2019
Mosquitos have favourite 'flavours' of blood - people with Type O blood are twice as attractive to them as people with Type A blood.

— Quite Interesting (@qikipedia) October 1, 2019
Upward Dog
After 25 years at Canon USA, Dennis Amorosano has struck out on his own, founding Dendog Strategy Insights, offering strategic business planning, new business development, content creation & marketing automation, and technology sourcing support & management. His career at Canon was all about building new businesses, and he brings a wealth of experience to all four of these offering categories. Check it out!
A Reminder
A reminder that some huge technology milestones happened before the PC/Web/Smartphone era. pic.twitter.com/V0LhDE4md5

— Walt Mossberg (@waltmossberg) September 29, 2019
The Seamy Side
Avery Dennison and Unmade team up to deliver true end-to-end manufacturing solutions for customization of apparel. From the SEAMS newsletter: "Founded by Hal Watts, Kirsty Emery and Ben Alun-Jones in 2014, Unmade is a global fashion software company that has raised $10 million to date, driving innovation through an end-to-end digital solution for on-demand production at scale, delivering customization, team-wear, and micro-fulfillment. The business was born out of a desire to reimagine both the design and manufacturing processes within the fashion industry, so brands only make what is actually sold, resulting in minimal waste." This partnership with Avery Dennison will likely help Unmade take its business to the next level, benefiting the fashion industry and helping drive needed industry sustainability.
Bad Signs
Here's one advantage that printed billboards have over electronic ones: they can't be hacked. Says Boing Boing: "On Saturday night in Auburn Hills, Michigan, someone hacked an electronic billboard on the I-75 highway to play a porn video. It ran for at least 30 minutes before police were able to get the billboard owner to shut it off."
Smart Jacket, Bad Choices
A Gizmodo writer details his frustration with his new Levi's Trucker Jacket with Jacquard by Google. "A simple double-tap to the wrist cuff as I neared my apartment, and when I walked through the door, I'd strut in to "Touch the Sky" by Kanye West." However: "Google Assistant on my phone said Spotify was not installed on my Google Nest Hub. Oh. I flicked open the Jacquard app, and set it to turn my Philips Hue lights on." These are now sentences that people write.
Don't Talk to Strangers—Please!
The older guy next to me on this train is reading the Malcolm Gladwell book "Talking To Strangers" which makes me wish I was carrying a book called "Don't Even Think About It, Dude."

— Josh Gondelman (@joshgondelman) October 1, 2019
Bin There, Done That
As skeptical as we can often be about smart devices, even we have to concede that this SmartCan is a brilliant idea. Says Gizmodo: "The inventor of the SmartCan wants to ensure you'll never again forget it's trash day, because these cans automatically drive themselves to the curb for you."
The Summoner's Tales
But we can't deny that the SmartCan is decidedly smarter than today's self-driving cars. Says Jalopnik: "Tesla announced their new Version 10 software update, which included such things as the ability to play Cuphead and watch Netflix while in park, as well as their new Smart Summon feature, which frees humanity from the brutal indignity of short walks to their cars in parking lots." Does Smart Summon work? Well, kinda. Jalopnik documents the atrocities, as parking lots are scenes of barely contained chaos that careful human drivers can barely navigate without incident. Good luck, robot.
When Autonomous Vehicles Attack
Fortunately, traffic in parking lots is (usually) fairly low-velocity, but when autonomous vehicle are out on the street, they can be as much of a menace as human drivers. Who often bears the brunt of bad driving, be it human or robot? Bicyclists. So, for our bicycling friends, do you worry about getting attacked by autonomous vehicles, especially at night? It's a big worry. Good news: Philip Siwek has developed a cycling jacket that uses reflective material to present a QR code to oncoming or following autonomous vehicles that will make it more likely your safety is protected. That's the way to keep the robots at bay: speak their language.
Squeezing Out Spocks
Sir Wilfrid Laurier was Canada's seventh prime minister and of Terran origin, as far as we know. His visage graces Canada's $5 bills. The thing is, the image they used kind of makes him look vaguely like the late Leonard Nimoy, so people have been "spocking" their fivers—drawing in the pointed ears, classic Vulcan bowl cut, and other features. The Bank of Canada finds this highly illogical: "...there are important reasons why it should not be done. Writing on a bank note may interfere with the security features and reduces its lifespan. Markings on a note may also prevent it from being accepted in a transaction."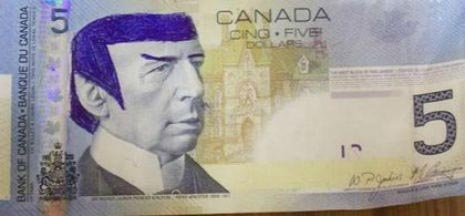 They Mint Well
Another cartoon from @Blisscartoons and me. pic.twitter.com/DRRcsEOcvC

— Steve Martin (@SteveMartinToGo) October 2, 2019
Escalator of Life
Do you walk up escalators? In Vancouver? If so, you're part of the problem. Reports CBC: "At their maximum capacity, with two people on each step, escalators can move about 13,500 people per hour. But in reality, this number is closer to 7,000-7,500 people and a big reason is because people who walk are taking up more room. They tend to take up three steps per person while those who stand take up two."
And remember, as the late Mitch Hedberg once said, "An escalator can never break: it can only become stairs."
The Candyman Can
When I was a kid, the fear was razor blades in the candy. Now the fear is that the candy will make the child relaxed and happy. https://t.co/9V3YzqdUB1

— Carl Newman (@ACNewman) October 1, 2019
[George] Kennedy Airport
This reboot of the Airport disaster movie series needs some work.
Strings Attached
I just installed a completely new drawstring in a pair of sweatpants so if you are nominating someone for a Nobel in physics, keep me in mind. #StringTheory

— Christopher Moore (@TheAuthorGuy) September 26, 2019
Inadvertent Rhinoplasty
Hey, kids! Put sharp blades perilously close to your nose!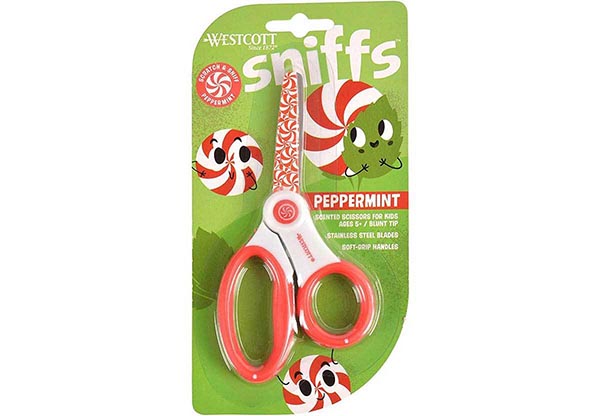 Tan the Man
Used to work as beach lifeguard
But they fired me cos I went off on a tanned gent RS

— Ron Sexsmith (@RonSexsmith) September 27, 2019
Gotta Dance
Brothers Fayard and Harold Nicholas dancing in the 1943 film "Stormy Weather." Years later, Harold recalled that they never rehearsed the jumps over each other's heads but still managed to do the routine in just one take. pic.twitter.com/pVSAfUtLaY

— Dust-to-Digital (@dusttodigital) September 27, 2019
This Week in Printing, Publishing, and Media History
September 30
1939: NBC broadcasts the first televised American football game between the Waynesburg Yellow Jackets and the Fordham Rams. Fordham won, 34–7.
1947: The World Series, featuring the New York Yankees and the Brooklyn Dodgers, is televised for the first time. (The Yankees won.)
1980: Ethernet specifications are published by Xerox working with Intel and Digital Equipment Corporation.
October 1
1843: The News of the World tabloid begins publication in London.
1861: Mrs Beeton's Book of Household Management is published, going on to sell 60,000 copies in its first year and remaining in print until the present day.
1957: First appearance of In God we trust on U.S. paper currency.
October 2
1789: The United States Bill of Rights is sent to the various States for ratification.
1890: Groucho Marx born.
1925: John Logie Baird performs the first test of a working television system.
1959: Rod Serling's anthology series The Twilight Zone premieres on CBS. The first episode is "Where Is Everybody?"
October 3
1949: WERD, the first black-owned radio station in the United States, opens in Atlanta.
1954: American guitarist and singer-songwriter Stevie Ray Vaughan born.
1957: The California State Superior Court rules that Allen Ginsberg's Howl and Other Poems is not obscene.
October 4
1535: The Coverdale Bible is printed, with translations into English by William Tyndale and Myles Coverdale.
October 5
1947: In the first televised Oval Office address, President Truman asks Americans to reduce their consumption of grain in order to help starving Europeans.
1970: The Public Broadcasting Service (PBS) is founded.
October 6
1723: Benjamin Franklin arrives in Philadelphia at the age of 17.
1927: Opening of The Jazz Singer, the first significant "talkie" movie.
2010: Instagram is founded by Kevin Systrom and Mike Krieger.