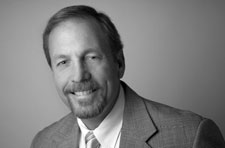 Kennickell Print and Global Marketing was founded in 1892 in Savannah Georgia. Al is the third generation in his family to own and run the business. The 4th generation is working there as well. Al is the president of the company. They operate a commercial sheet fed printing plant, a digital printing operation, extensive programming (web to print, print on demand, PURL sites etc.) and an 80,000 square foot direct mail and fulfillment center.
---
WTT: What are the biggest challenges your company faces and what do you see as opportunities for the future?

AK: Work that is migrating from print to the Internet is the biggest, I think. The uncertain economy has caused our clients to tighten spending and this is a very big challenge.

We see multi channel marketing combined with multiple ancillary services such as fulfillment as opportunities for the future. We are spending a great deal of time and money learning how to direct market and we are morphing into a direct marketing agency with production facilities.
WTT: Given the economic conditions, what are your expectations for 2009?

AK: We have low expectations for 2009. We feel printers must make sure they squeeze as much waste out of their operations as possible and run lean. Also printers must aggressively learn the new skills needed (marketing skills) to be of value to clients beyond just printing jobs.
WTT: What are your thoughts on the push for printers to become more "environmentally friendly" or "green"?

AK: I feel printers have no choice but to get the certifications or face being eliminated as a vendor by a large section of the market. The demand in the market necessitates this.
WTT: Tell us about the equipment you use in your business and in what areas will you be expanding?

AK: We have two 6-color sheet fed presses with coaters, a five color press, a Kodak NexPress, several smaller presses and full bindery. Our fulfillment and direct mail operations is fully equipped with the necessary equipment to be in that business. We see expanding our digital operations before any more investment in sheet fed presses.
WTT: What effect has digital technologies had on your business and how do you view it?

AK: We have had great success with our digital operation. We have done this by using digital as a marketing device (variable data, PURL's) as opposed to a short run printing press. We have worked very hard at learning how to utilize the equipment. I think the industry is divided into two groups, those that think digital is another printing press and those that use it as a marketing device. The latter will do well while the former will struggle.
WTT: What are your customers telling you about their business challenges?

AK: Depending on what business they are in their challenges vary. Some are doing OK and some are barely hanging on. The next 12 to 18 months will see a lot of businesses fail.
WTT: Does your company belong to any trade associations?

AK: We are members of PODI and The Printing Industry Association of Georgia, PIA/GATF.
WTT: Do you attend trade shows? What shows outside of the printing industry do you attend?

AK: We go to a number of shows but we are leaning less and less at the ones geared towards the printing industry. This is because we are beyond what they are trying to teach. We attend the DMA show each year and that is of great value to us.
WTT: What do you think industry CEOs need to focus on moving forward?

AK: There are opportunities in this industry for CEO's who are willing to learn new things. Those trying to get by on their printing backgrounds may not last too long.