"I Couldn't Print Another Thing"
Our friends at Print in the Mix link to a report on research into 3D-printed foods, which allow for "detailed food customization." They say, "this process is expected to personalize food formulas by being able to customize its shape, dimension, and structure on a micro-level. This could tackle many known eating concerns people may have such as people who have swallowing problems, or people with a wide spectrum of allergies."
Get Off My Cloud
Want the functionality of Adobe's Creative Cloud, but don't want to spend money for it? There are now Open Source alternatives to the various Creative Cloud applications. ZDNet runs down the alternatives, from the decades-old GIMP (Photoshop) to Scribus (InDesign) to BlueGriffon (Dreamweaver) and everything in between.
Dyslexie
They say necessity is the mother of invention (even those who aren't Frank Zappa fans). Designer Christian Boer, who is dyslexic, designed a font called Dyslexie that makes reading easier for dyslexics. Says Boing Boing:
According to his site, people with dyslexia often have difficulties reading because of certain "common reading errors" including "swapping, mirroring, changing, turning and melting letters together." Boer's Dyslexie Font is a typeface with uniquely-shaped letters that remove these common reading errors.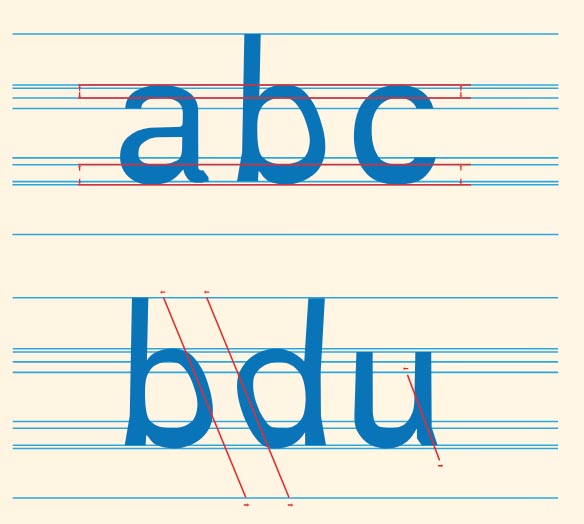 How Much Is That Author in the Window?
Stephen King Stuck At Book Signing For Hours Writing Personalized Novels For Line Of Fans https://t.co/YNnlF6v0ZI pic.twitter.com/n9kfnaowB1

— The Onion (@TheOnion) November 29, 2018
It's a funny joke from The Onion, but actually the late great Harlan Ellison used to do something very similar: sit in bookstore windows and write stories on demand. Because it was Ellison, they were usually very good—sometimes great. They don't write 'em like that anymore.
Retail Redux
Every week seems to bring a new take on what is really happening in retail. The Atlantic weighs in. We won't rehash it here, but they do use the pleasing phrase "retail Rashomon" to refer to the fact that everyone who studies retail tells a different story about what's going on.
Girl with an iPhone
If you're a fan of Dutch artist Johannes Vermeer, Google Images aren't doing it for you, and you can't swing trips to the 18 museums as well as all the private collections that house his works, you'll want to check out the Augmented Reality-based "Virtual Vermeer" museum. Says Gizmodo:
download the free Google Arts and Culture app for iOSand Android. So long as you have a smartphone with a working camera, all you have to do is point your phone at a flat surface, wave it in a circle, and voila—you, too, can have a virtual museum floating above your bed and nightstand. After that, you can pinch and zoom on each of the seven rooms to "enter" the AR museum to view the paintings. Once inside, you can also tap on each painting to zoom in and view information about each.
Nothing Is Where You Think It Is
Those of us who learned geography via maps that used the Mercator Projection have always thought that, based on size alone, supermassive Greenland should have been the world's superpower. As a result, a trip to truesize.com—which lets you drag and drop different countries and states to compare their true sizes to those of other countries and states—will blow your mind. Greenland could comfortably fit inside Brazil and while Alaska looks like it would completely dwarf Europe, it only really reaches from Spain to Vienna (which is still plenty big).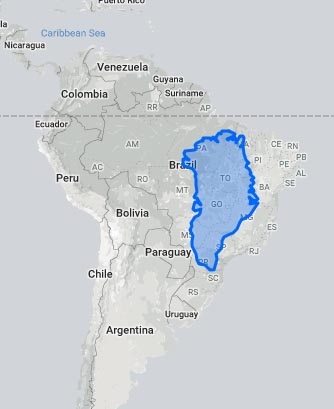 Fans of The West Wing will be immediately reminded of the "Big Block of Cheese Day" episode featuring the Cartographers for Social Equality.
It's where you've been living this whole time.
Tweet of the Week
Cardi B is leaving Offset. Does that mean she's switching to digital printing? (#Printmedia and #printgeek humor) https://t.co/27fjfCGABt

— D.Eadward Tree (@DeadTreeEdition) December 5, 2018
The Future Isn't What It Used to Be
It's always fun to look at what the futurists of the past thought was going to happen and compare it to the present. Way back in 1988 (30 years ago), a syndicated newspaper article looked at what the major prognosticators of the day thought the jobs of the future (i.e., today) would be. They were pretty spot on: wellness consultant, lunar astronomer (would that have been so odd in 1988?) and sports law specialist. There were also ocean hotel manager and robot trainer. The article also has some other interesting hit-and-miss predictions of the future.
Some of us may not think that 1988 to 2018 is such a jump, but think about what people living in 1988 thought about forecasts of the future made in 1958 (30 years earlier).
Still no flying car though.
The Worst Year to Be Alive
There are many contenders for the worst year to be alive—1349 (Black Death), 1918 (Spanish flu), any of the years during the World Wars, the 1850s, and even some more contemporary years could arguably be in contention.
However, in Science, historian Michael McCormick makes a compelling argument for A.D. 536. In that year, a massive volcanic eruption in Iceland did more than stymie John Cleese's travel plans and make getting to Ipex 2010 a challenge: Europe, the Middle East, and parts of Asia were plunged into 24/7 darkness, which lasted 18 months. Temperatures dropped, it snowed in summer, crops failed, people died, and the economy stagnated for 100 years. Then there was plague and it was not a very happy time. Then the so-called Plague of Justinian—bubonic plague—decimated up to one-half of the Roman Empire, which led to its collapse. In comparison, things look pretty good today!
This Week in Printing, Publishing, and Media History
December 3
1857: Polish-born British novelist Joseph Conrad (né Józef Teodor Konrad Korzeniowski) born.
1910: Modern neon lighting is first demonstrated by Georges Claude at the Paris Motor Show.
1994: The PlayStation developed and marketed by Sony Computer Entertainment is released in Japan.
December 4
1791: The first edition of The Observer, the world's first Sunday newspaper, is published in the U.K.
1875: Austrian-Swiss poet and author Rainer Maria Rilke born.
1881: The first edition of the Los Angeles Times is published.
1965: The Grateful Dead makes its first concert performance under that name (they had been founded as The Warlocks).
December 5
1901: American animator, director, producer, and screenwriter Walt Disney born.
1901: German physicist and Nobel Prize laureate Werner Heisenberg born. Of that there is no uncertainty.
December 6
1877: The first edition of The Washington Post is published.
1953: Vladimir Nabokov completes his controversial novel Lolita.
1955: American actor, comedian, and screenwriter Steven Wright born.
December 7
1923: American actor and comedian Ted Knight born. Sorry, Lou.
1930: W1XAV in Boston, Massachusetts telecasts video from the CBS radio orchestra program, The Fox Trappers. The telecast also includes the first television commercial in the United States, an advertisement for I.J. Fox Furriers, who sponsored the radio show.
December 8
1861: American businessman, and founder of General Motors and Chevrolet, William C. Durant born.
1894: American humorist and cartoonist James Thurber born.
1951: American essayist, travel and science writer Bill Bryson born.
1962: Workers at four New York City newspapers (this later increases to nine) go on strike for 114 days.
1980: John Lennon is murdered by Mark David Chapman in front of The Dakota in New York City.
2013: Metallica performs a show in Antarctica, making them the first band to perform on all seven continents. (Master of Penguins?)
December 9
1608: English poet and philosopher John Milton born. ("There goes paradise," said his mother.)
1793: New York City's first daily newspaper, the American Minerva, is established by Noah Webster.
1897: Activist Marguerite Durand founds the feminist daily newspaper La Fronde in Paris.
1906: American admiral, computer scientist, and designer of COBOL Grace Hopper born.
1960: The first episode of Coronation Street, the world's longest-running television soap opera, is broadcast in the United Kingdom.
1965: A Charlie Brown Christmas, first in a series of Peanuts television specials, debuts on CBS.
1968: Douglas Engelbart gives what became known as "The Mother of All Demos," publicly debuting the computer mouse, hypertext, and the bit-mapped graphical user interface using the oN-Line System (NLS) at the Association for Computing Machinery/Institute of Electrical and Electronics Engineers (ACM/IEEE)—Computer Society's Fall Joint Computer Conference in San Francisco.
1979: The eradication of the smallpox virus is certified, making smallpox the first of only two diseases that have been driven to extinction (rinderpest in 2011 being the other).