Kraft Paper
We've all read cheesy novels at some point, but a book made out of bound slices of American cheese? No way? Yes, whey. It's called American Cheese, 20 Slicesby Ben Denzer, and it is in fact made from shelf-stable, plastic-wrapped slices of American cheese. There is no text; the medium is the message, you could say. Or, you could also say, "the cheese stands alone."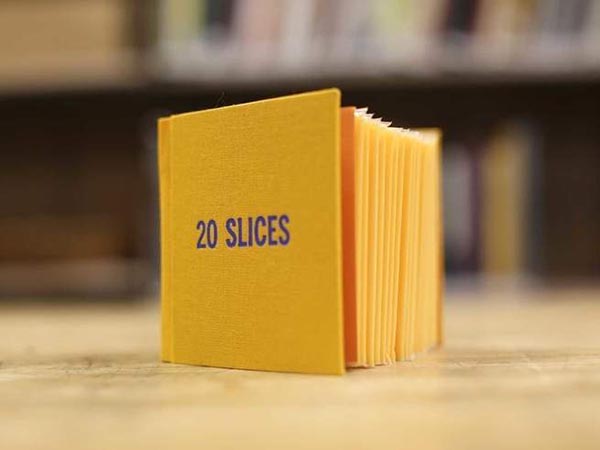 Flight of the Dis-Conchords
Thirsty New Zealanders got a bit of shock recently, when a Coke machine—on which the Coca-Cola Company attempted to combine te reo Maori (a native New Zealand language which has been growing in popularity) and English. The vending machine read "Kia ora, Mate," "kia ora" meaning "hello" in te reo Maori and "mate" being English for, well, "mate" (or "buddy," "pal"). Unfortunately, in te reo Maori, "mate" means "death." So Coca-Cola, in perhaps an inadvertent case of truth in advertising, was saying, "Hello, Death."
The Night Watched
Time was, "watching paint dry" was an analogy for something horribly tedious. But now, if you've run out of things to binge on Netflix, you can watch conservationists restore Rembrandt's famous painting The Night Watchin real time. Yes, Amsterdam's Rijksmuseum is livestreaming the restoration of the 1642 artwork. Says the London Evening Standard:
The restoration will begin in July 2019 and will also be broadcast worldwide via an online livestream. The painting, which currently resides in the Rijksmuseum's Gallery of Honour, will be encased in a specially-designed glass chamber by architect Jean Michel Wilmotte, which will allow the work to remain visible while it is worked on.
The last restoration of The Night Watch was in 1975 after an unemployed school teacher hacked the masterwork with a bread knife. Art critics can be brutal.
Packaging Design Online
Looking for packaging design inspiration? The Sainsbury's Packaging Design Archiveat the Museum of London awaits you. Decades of packaging designs are now archived online.