Wooden It Be Nice
Between 1888 and 1913, Romeyn Beck Hough worked on a multi-volume book called The American Woods that contained 1000+ paper-thin wood slices from more than 350 different varieties of North American trees.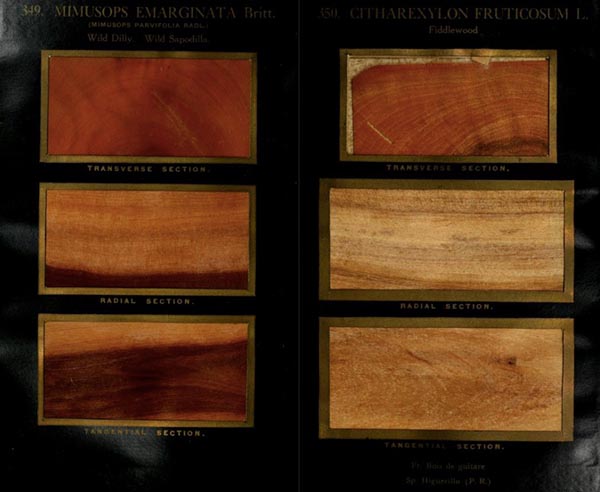 It's not big on plot (although the trees would have had a big one), but it's probably better than anything by Dan Brown.
Heart Felt Art
Via Boing Boing, if you are in the Los Angeles area this month and are looking for felt recreations of popular supermarket brands (and who wouldn't be?), well, then, head on over to The Standard hotel in downtown Los Angeles and check out Lucy Sparrow's Sparrow Mart Supermarket. It features 31,000 handmade felt-based products in a reproduction of a supermarket. There is even a felt-based ATM, although it does not dispense cold, hard warm, soft cash.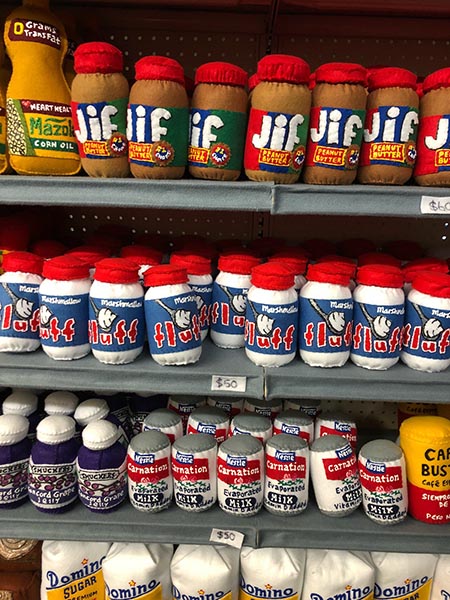 The exhibition ends August 31.
Stick It to Car Thieves
Sometimes there are stories that make some of us in an older generation smile broadly. For example, what is apparently the best way to keep your car from getting stolen? Drive a stick. Says the Telegraph:
A 70-year-old motorist was pleased to discover that three teenage would-be thieves who tried to get away with her car couldn't because the manual transmission left them stumped.
Known as 'stick shifts' in the US, less than 10 per cent of new vehicles sold in America are manual transmission, with the country's car drivers much more likely to go automatic.
The Great Gig in the Sky
Think the "gig economy" is taking over? Well, turns out we're not all running to become Uber drivers. Via The Big Picture, Torsten Sløk, Ph.D., at Deutsche Bank Research, has found:
In the BLS employment data an Uber driver is a contingent worker. The definition of a contingent worker is someone who doesn't have an implicit or explicit contract for ongoing employment. ...[T]he share of contingent workers in the economy has fallen steadily over the past twenty years. The latest data shows that the total number of contingent workers is around 6 million, or roughly 4% of total employment.
Amish Uber
Speaking of Uber, the concept of ridesharing has made it to an unlikely location: Amish country. Yes, Timothy Hochstedler, based in St. Joseph County, Mich., offers "Amish Uber" in his horse-and-buggy. From Local News 21:
Inside his horse and buggy, people share a ride and Hochstedler gets to share some stories. Everyone's happy.
"Uber is a cool thing, every single year something new comes in and Uber is hot right now, so we have the Amish Uber. We can deliver people to their front door steps," Hochstedler said.
So far, people are loving it.
It's not actually associated with Uber (the term has apparently become a generic term for any ridesharing service). And to answer the first question that comes to mind:
To get a ride you have to flag him down without a cellphone.
I, Robot Co-Worker
Sometimes we get press releases that just don't fit into our newsfeed, but are interesting nonetheless. Such as:
Brno, Czech Republic and Dallas, Texas –
(An interesting joint dateline. We continue.)
Y Soft® Corporation, a leading enterprise office solutions provider, announced results of a workplace survey that assessed employee's attitudes of working alongside robots. As organizations implement Digital Transformation initiatives for productivity gains, including robots, concern about jobs and workplace change is natural. The survey results indicate that robots would be welcomed in the workplace by most if they added value and were used for repetitive and menial tasks.
The findings show that a robotic workplace of the future is not perceived as all doom and gloom by employees: 83.7% of respondents don't think their jobs will be replaced by robots.
Ah, but then who does? (You may not be aware that these end-of-the-week miscellanies are in fact put together by a robot, and a not very sophisticated one at that.)
However, among the small percentage who are worried, those under 30 are more afraid than their older counterparts. Concerns include lack of human emotions in decision making
But what about the robots? Oh, but we kid today's managers....
and not having a friend to chat with at the water cooler.
Guess it depends if your robot co-worker is more Marvin or Bender.
The top three areas U.S. workers see robots as useful are manufacturing and product testing, administrative tasks like paper processing and receptionist, and/or an internal help desk. Fewer than 5% thought jobs involving creativity, deep thinking and the human touch like finance, marketing and sales would ever be replaced.
Guess they never met Deep Thought. Anyway, if you're interested—or your robot overlord insists—you can download the full report here.
This Site Uses Cookies
Two words: cookie war:
Created in 1908, Hydrox was the original chocolate sandwich cookie, but it was Oreo (which first went on sale four years later in 1912) that ended up dominating the market. In the decades since, Hydrox has been something of a cult favorite compared to its younger, more recognizable competitor—a battle for biscuit supremacy that took a dark turn this week with an accusation of cookies being hidden on shelves.
On Monday, Hydrox announced on Facebook that it had filed an official complaint with the FTC accusing Mondelez, the owner of Oreo, of making Hydrox cookies harder to find in stores. According to Hydrox, a buyer for "one of the largest store chains" in the U.S. warned them that "Mondelez is going to hide your cookies all over our stores to make sure you don't get any sales, in hopes of being discontinued."
This Week in Printing, Publishing, and Media History
August 6, 1991: Tim Berners-Lee releases files describing his idea for the World Wide Web. WWW debuts as a publicly available service on the Internet. (Too bad it never caught on.)
August 6, 1809: English poet Alfred, Lord Tennyson, born.
August 7, 1926: American puppeteer, voice actor, and singer Stan Freberg, born.
August 8, 1876: Thomas Edison receives a patent for his mimeograph.
August 8, 1969: At a crosswalk in London, photographer Iain Macmillan takes the photo that becomes the cover image of the Beatles' album Abbey Road, leading to nearly five decades of Beatles fans nearly being run down on that same crosswalk trying to imitate it.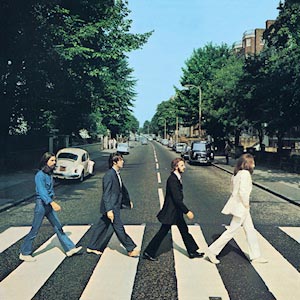 August 9, 1854: Henry David Thoreau publishes Walden. (We bet he would have really enjoyed The American Woods.)
August 9, 1892: Thomas Edison receives a patent for a two-way telegraph.
August 11, 1942: Actress Hedy Lamarr (not Hedley) and composer George Antheil receive a patent for a frequency-hopping spread spectrum communication system that later became the basis for modern technologies in wireless telephones and Wi-Fi.
August 11, 1950: Apple co-founder Steve Wozniak born.
August 12, 1981: The IBM Personal Computer is released.
What caught your eye this week?