Earlier this month, Smithers Pira hosted two back-to-back digital printing conferences in Chicago—Digital Print for Packaging and Digital Textile Printing. This was the ninth year for the U.S. Digital Print for Packaging Conference, and only the second year for the U.S. Digital Textile Printing conference.
Digital Print for Packaging
While I was only able to attend the second day of this conference, attendees who were there for the entire event had very positive feedback. It covered the gamut of packaging applications, provided attendees with insight into adoption rates, and addressed important topics such as food safety and end-to-end color control. While there were some brands represented in some of the sessions, the majority of the presenters were from converters or suppliers to the industry.
One presentation that really stood out was delivered by Doris Brown-McNally, Worldwide Brands Innovation Manager for HP. Her session, entitled "The Millennial/GenZ Factor: How Are They Transforming How Brands Market," delved into the impact these generations are already having on how brands go to market. While there is a lot of talk about how self-centered Millennials are, Brown-McNally took a different position: both generations, she said, respond to brands that put their money where their mouth is by explicitly expressing their values. She provided some really great examples of this in action, and how they are using digital printing and other technologies to do so. I'll cite just a couple:
Café Franqueza, a coffee company in the State of Hidalgo, Mexico, in collaboration with the Ercus Foundation, created packaging designed to create awareness about the conditions of small, impoverished coffee farmers. They used a combination of digitally printed packaging and Augmented Reality to enable individual coffee farmers to tell their stories right on the packaging, with the ability for a consumer to use their cellphone to access a video of the farmer thanking them for buying the coffee, and explaining that part of the proceeds go to his village to help pay for his children's school. This truly gets at the values issue, giving buyers a good feeling about making a contribution through their purchase, and raising awareness about the plight of smaller farmers. To date, Café Franqueza has brought together the resources of international organizations, including the Walmart Foundation, to help tens of thousands of farmers improve their farming practices.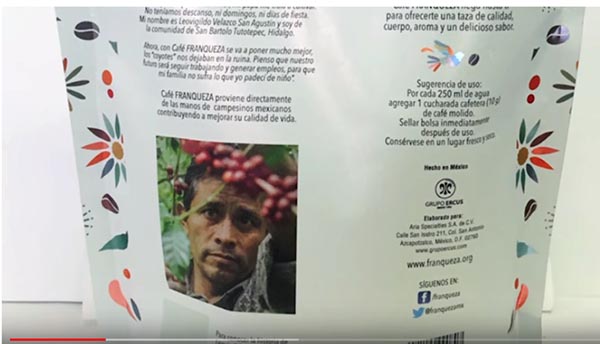 Another example was a Tostitos Super Bowl chip bag that incorporated a breathalyzer sensor to detect alcohol on your breath. If the alcohol level is too high, the indicator turns red, delivers a "Don't Drink and Drive" message, and sends an Uber coupon to your phone using an RFID tag.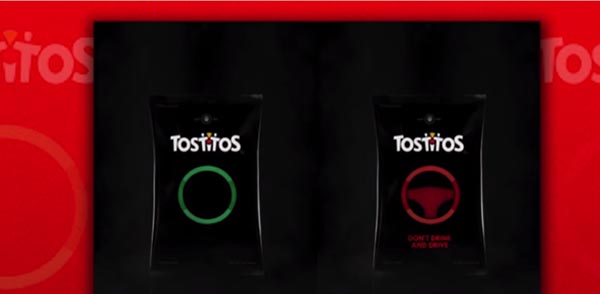 These were just two of the innovative and inspiring examples she shared that highlight the value digital print can bring to packaging, helping brands explicitly express the values that Millennials and GenZers are looking for.
Another example of the value of digital printing to brands that encouraged consumer engagement was the Oreo ColorFilled While this one wasn't philanthropic, it did demonstrate how personalization, enabled through ecommerce and digital printing, delivered results for the brand and engaged consumers. As a limited time offer, Oreo ColorFilled turned the iconic cookie's wrapper into a canvas for imagination and personalization. Using desktop or mobile computing, a consumer can choose a package design and apply colors. The one-off colorized packs are shipped to the consumer within hours—for a whopping $10 each. Brown-McNally stated, "People are willing to pay up to 42% more for a product if they can get involved in the personalization."

This was an example of what HP calls Return on Packaging Decoration Investment (RPODI), and the company provides a handy calculator that helps brands assess the ROI of a specific digitally printed packaging campaign.
This is just a small sample of the great content delivered during the conference. The analog-to-digital transformation in packaging is well underway, and brands are gaining more awareness about how digital printing can add value for them, and for consumers. While we are never likely to get to a point where 100% of packaging is printed digitally, there are many opportunities to leverage digital for special promotions, and for philanthropic efforts such as the Café Franqueza example and others. Not only does this offer the opportunity to take advantage of micro-moments to sell product, but it can help brands engage with Millennials and Gen Zers, a growing market cohort, who want to be talked to as individuals using content that is relevant to them from companies that share their values or interests.
Digital Textile Printing
This conference, only in its second year, was smaller but no less interactive or educational. The analog-to-digital transformation in textiles is not as far advanced as it is in print and packaging, but there is a great deal of energy surrounding it, and hopefully we'll reach the hockey stick curve sooner rather than later.
The conference kicked off with a presentation by Dr. Paul Ewing of Smithers Pira, who indicated that the first developments in digital print for textiles actually started in the 1970s in Cambridge (UK), but it wasn't until the 1990s that you started seeing commercial inkjet really being used for sampling of patterns or one-off high-value designs using printers from Mimaki and others. He estimated that digitally printed textiles comprise between 5% and 6% of all textile printing worldwide. This aligns with WTIN's estimate of 5.5%. Both project double-digit growth over the next five years, with Smithers Pira projecting 13.2% growth and WTIN projecting 23%.
He also pointed out that Fast Fashion is changing the way the market works. Whereas traditionally, fashion has two seasons and can take months to get new collections to market, Fast Fashion now has multiple seasons in four- to six-week chunks—get collections into retail in a matter of weeks with a limited time to sell them. This is part of what is driving growth in digital textile printing.
Ecommerce is another factor. Dr. Ewing estimated that Amazon alone has more than $5 billion in annual apparel sales, although Amazon doesn't publish the numbers separately. In addition to apparel, digital textile printing is fairly well established in signs and display graphics, and is making headway in household and technical textiles.
The growing availability of more efficient digital textile printing workflows, and the emergence of pigment printing for textiles—making it possible to print direct to textiles even for natural fibers—are two other factors spurring growth in digital that were widely addressed at the conference.
Textile and apparel microfactories were also a hot topic. These enable on-demand manufacturing, shifting the model from manufacture-and-hope-to-sell, to sell-and-then-manufacture.
Beyond Fast Fashion, speakers also addressed Fad Fashion, largely driven by fashionistas and bloggers with an even shorter cycle time, as well as micro-moments that digital printing enables brands to take advantage of. The classic example is the Loyola/Sister Jean micro-moment. Tim Brule, Vice President of Disruptive Technologies at Fanatics, a company that specializes in selling sports-related branded products through more than 300 online and offline retail stores, stated that its Loyola store was selling about 10 units per week. The week that Sister Jean and Loyola were trending, they sold 6,000! "We could never have addressed this micro-moment in traditional retail," he said. "You have to be prepared to ride the sales wave when it occurs." He also stated that 75% of online purchase decisions are influenced by social media; that's where the trends are happening. Following the micro-moment, Loyola sales leveled off at about 20 units per week, so the micro-moment delivered continuing value as well.
Gart Davis, CEO of Spoonflower, also advised attendees to "pay a stupid amount of attention to minnows vs. whales," stating that whales—the big players—tend to be followers. According to Davis, "Retail isn't dead; it just needs to be reframed to be able to add value." That's what his company is doing with it is on-demand printing of consumer-created textile and other designs. He also cited the Walmart "infinite aisle" concept that allows you to order things not in the store while you are in the store and have them delivered to your house. He also echoed the value-driven buying habits of Millennials and Gen Zers, saying, "Sustainability is not a hope…we are at that point where consumers are shopping with this as a value."
Durst, EFI, and Kornit talked about their progress with pigment inks, and the importance of these inks to growing the digital market. They also emphasized the sustainability aspects of their digital textile printing solutions.
Another hot topic was technical advancement in fabrics with insight from Ken Back, Business Development Director, Aberdeen Fabrics; Katelyn Lee, Specialty Applications Chemist, Cotton Inc.; and Mike Sanders, Director of Printable Textiles and Finishing Technology, Top Value Fabrics. This was a lively discussion with natural fibers (cotton) facing off against manufactured fibers such as newer polyesters and polyester blends, whose proponents say feel just like cotton. This will continue to play out into the future as new fibers, coatings, and more are brought to market.
This again is just scratching the surface of the great content that was presented at this conference. Most of the speakers here were vendors, and as the conference matures, we hope to see more textile/apparel manufacturers and brands as speakers—and attendees.
What's Next?
Both conferences will be held again next year. Both are very worthwhile for anyone in packaging and/or textiles, including soft signage—and I would highly recommend attending both. The lines are blurring between industry segments in the printing industry, and you might be surprised at what you will learn that could help you add more offerings, improve current offerings or processes, or even start a new business.
The one recommendation I would have for Smithers Pira is to work hard to get more brands to attend and speak. It's great to educate printers, converters, and garment manufacturers, but it is brands that will ultimately create pull when they fully understand the value digital technologies can bring to their businesses. And the brands that are already taking advantage of the benefits of digital typically have great stories to tell.
We were also able to capture 20 video interviews that will be running over the next few weeks, so watch for those. You'll hear directly from speakers who share their stories for additional inspiration.