Since taking over the reins at SGIA two years ago, President & CEO Ford Bowers and his team have been working hard to ensure its members are as well taken care of as possible. Among other things, a number of specialty committees have been providing feedback, including the Garment Decoration Committee, an audience that felt it was being under-served. As a result of the feedback, a unique conference was held last week: ThreadX, powered by SGIA, was the first-ever event the organization has held to serve the needs of garment decorators.
According to Sarah Perkins, Community Development Manager at SGIA, the target attendance was set at 135 for the first event, but actually topped out at 150, with better than expected response. It featured outstanding speakers, including some inspirational (riCardo Crespo and Johnny Cupcakes, as an example) and others who addressed the trends both in business and technology critical to the future success of participants in this segment.
Having attended many conferences over the years, I have to say that this one was extremely well-organized, held in a delightful venue (Hyatt Regency Indian Wells, a suburb of Palm Springs, Calif.), and ran like clockwork. Another thing I liked was that the speakers, although using PowerPoint, didn't give us death by PowerPoint with slide after slide of bullets. Almost without fail, presentations were skimpy on text and big on graphics, which really helps keep your attention and reinforces that the speakers know what they are talking about. And, of course, always important, the food was great!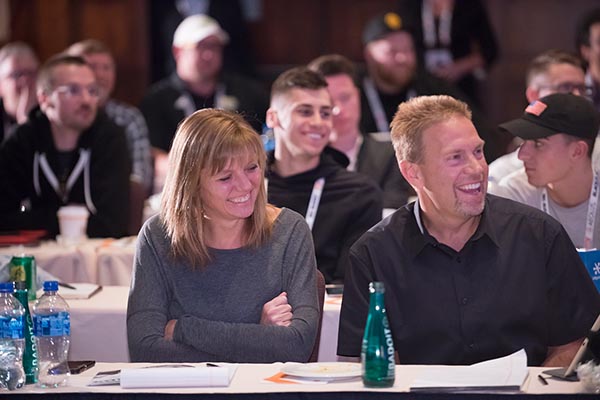 This was also one of the most engaged audiences I have been part of. Attendees were there to learn, and there was lots for them to learn. As time allowed, there were many questions, and the networking going on was amazing. While I haven't seen any survey results from SGIA, I have to believe that the conference will be rated as excellent by most, if not all, attendees.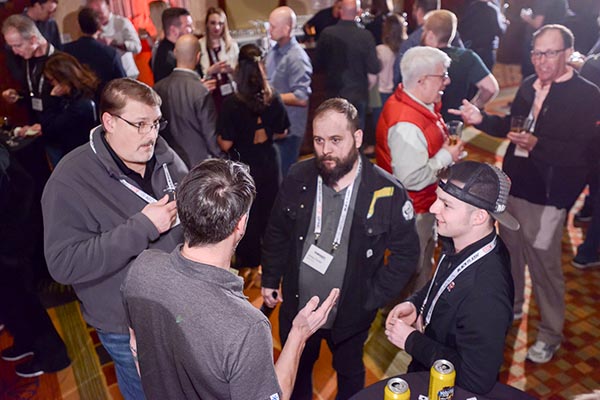 There was, of course, much discussion about the analog-to-digital transformation underway in the textile industry as a whole, and that that means for the future of screen printing—it's not going anywhere for the foreseeable future. Mark Coudray of Coudray Growth Technologies talked about four big changes in the economy that are driving change in many industries, including this one: changing consumer buying patterns, accelerated growth, data as a driver, and the Unit of One. He gave attendees reasons to adjust their businesses to accommodate these changes and insights into some of the ways it can be done, insisting that this is critical for businesses to be profitable in the coming years.
There were also several inspirational stories from folks like Mel Lay of SandiLake Clothing, who started her business as a way to provide the type and style of clothing she wanted for her own kids, and found a ready market for her unique designs. She had a set-to with Target when one of her designs ended up in their stores. The story went viral on social media, and that ultimately got her a spot on Shark Tank. And now she could be considered a mogul in her own right in the T-shirt world.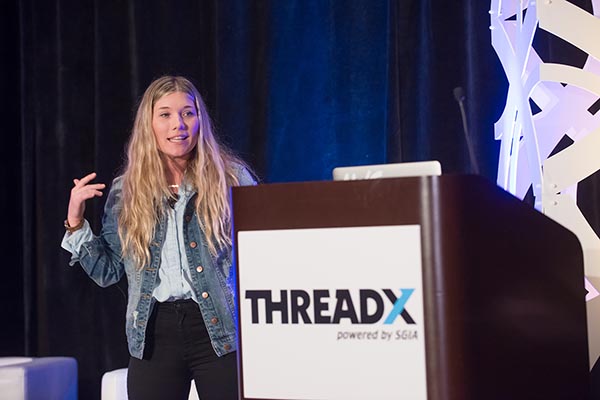 Tim Williams from YR Store shared his experiences with live garment print installations, in both pop-ups and as modules inside retail stores in London and New York. And Skya Nelson from Fed By Threads talked about the importance of transparency in meeting the needs of today's consumers who want to connect their beliefs, health, and lifestyle with like-minded brands. The theme of environmental sustainability ran throughout the event and was emphasized by several speakers. This is important since the textile industry is one of the world's largest polluters and migrating production to digital technologies has the ability to reduce the amount of those pollutants emitted by the industry.
Attendees were also treated to specific advice in business and marketing, including from key event sponsor Ryan Moor of Ryonet, consultant riCardo Crespo, and Blue Ion founders Robert Prioleau and Chris Simpson. This included bringing the business back from commoditization to value-driven, leveraging social media and omnichannel communications for business growth and more.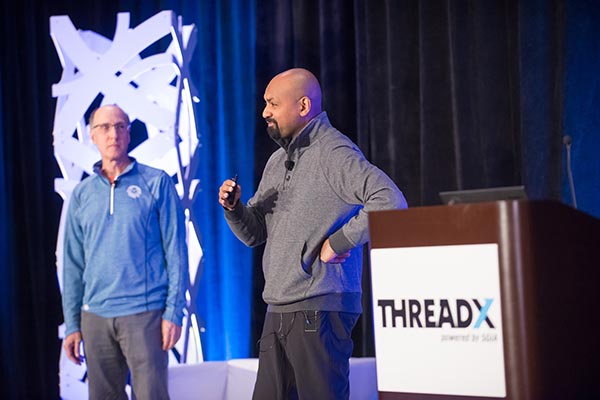 There was something for everyone at this conference, including a fun Casino Night.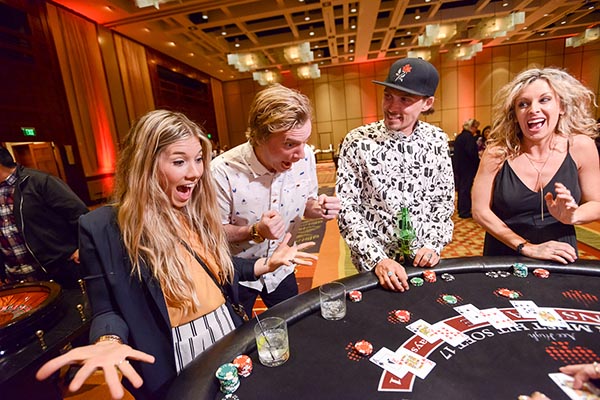 Based on the level of engagement and interactivity, I believe just about everyone will be making changes when they get home to benefit their businesses and better position them for future growth (though not with their fake dollar casino winnings!). And WhatTheyThink was pleased to capture 20 video interviews at the event, including with both speakers and attendees, so stay tuned as we roll those out over the next few weeks.
Registration is already up for ThreadX 19, although the location and dates are still being finalized. We'll keep you posted as we learn more. If you are a garment decorator or a supplier to this industry subsegment, we highly recommend you put ThreadX 19 on your agenda.