It's interesting to look at two pioneers, Xeikon and Indigo, almost a decade after they changed the face of printing. Both were small, independent companies, with unique digital color technologies and variable data solutions. Neither was headquartered in the US and almost everyone buying a digital printer looked at both companies. Even though Indigo sold via a direct sales force and Xeikon sold both directly and through OEM arrangements, you could find either product in the businesses of early adopters.

And sometimes, they were side-by-side. Xeikon even had reseller agreements with top names in digital printing--Xerox, IBM, Agfa and Oce. Yet the industry was in its infancy. The market was not really ready and it was hard to predict how these pioneers would turn out. We caught up with both companies at the On Demand Conference to see where they are today. Have they really survived? What does their future look like? How do they plan to differentiate themselves against the new entrants--Xerox's iGen3, Heidelberg's NexPress 2100 and Scitex Digital Printing's VersaMark?





Xeikon Files for Bankruptcy Despite Customer Success

Unfortunately, the fortunes of Xeikon NV did not go well resulting in a declaration of bankruptcy several months ago. In the Xeikon International press conference, Jan Van Daele, CEO Xeikon International NV, gave the main reason as "a lack of swift response to cash flow issues." It did not appear to be a technology or customer problem, as Xeikon has "over 2,200 active end-users worldwide." Many are large-volume users (over 500,000 pages per month) with a growing average monthly volume that is now 195,000 pages per month. A high number of pages, about 30%, contain variable data. According to Paul Peyrebrune, President of Xeikon America, their customers are "very profitable, and in the US, Xeikon America continued to operate normally over the past few months and will continue to do so."

One of Xeikon's strengths is in specific applications for which they are ideally suited, such as "high-volume1:1 marketing campaigns, point-of-purchase, book covers and labels and tags." On the floor of On Demand, Xeikon showed the DCP 500D and the DCP 320 Dx, their entry-level press.

Can Punch Reinvigorate the Xeikon Potential?

The good news is that the digital color printing assets of Xeikon NV were acquired by Punch International NV of Belgium, a company that has doubled in size over the past two years. Punch specializes in the production and assembly of hi-tech electronic systems for customers such as Philips, Sony, Panasonic and Afga-Gevaert. The division of Punch that concentrates on graphical solutions includes Strobbe Graphics, the world leader in CTP systems for newspapers. Now called Xeikon International, most of the US company including Peyrebrune and Johan Laurent, VP of Marketing, will remain to build the new business.

Nipson SAS is expected to buy the b/w printers from Xeikon France SA, according to Laurent. Joost DeGraeve, Business Unit Manager Punch International NV, declared that "Punch was attracted to the growing digital color market" and felt Xeikon was "the technological leader in digital printing." He claims Punch can bring financial stability and manufacturing expertise. According to Peyrebrune, "Punch has a long-term commitment to develop our unique digital color printing solutions and R&D efforts will be intensified. Concentration will be on increasing the uptime, making the press more service friendly, and continued reduction of the cost per page."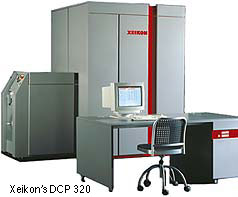 Punch wants to "focus on the things Xeikon is good at." The direct sales and service strategy in the US will continue. Partnerships with IBM for the InfoPrint Color 130 and MAN Roland with the DICOpress and DICOpack products have been reinstated. Xeikon will cease the cut sheet product and continue to expand their specific web application opportunities. Regarding a new partnership with Oce, it was said that they "had not yet had discussions."

Interview with Johan Laurent, VP of Sales and Marketing, Xeikon International

In an interview with Laurent, I noted that Xeikon had not been at the Keynote shared by Xerox, Scitex, Canon, NexPress and HP Indigo. I wondered how he would have differentiated the Xeikon products. Without hesitation Laurent said, "We're the fastest with 139 ppm and one-pass duplex, with the lowest operating cost per page."

Laurent states the costs are "below 5 cents" and this is based on a real average monthly print volume of the install base. As an example of quality, he noted that Coke had approved their Coke red color. Laurent then added, "We are a smaller company now and will be the leader in the niche markets that capitalize on our variable data capability, speed, quality, and wider format of 20 inches." Laurent envisions that each of their target markets will get "focused attention" as opposed to the other vendors who are producing a wide range of applications.

Another differentiator, according to Laurent, is the strong Xeikon user's group, Xeikon Digital Printing Association. Composed entirely of Xeikon digital color press users, this group offers substantial support to improve each other's businesses. In fact, the Xeikon Digital Printing Association will be developing seminars on digital printing for print buyers that they will present in major cities this Fall. I asked Laurent about challenges in the year ahead and he offered, "renewed credibility about our financial stability, differentiating ourselves from the competition and getting the message across to our target markets."

Laurent is optimistic about the future and likes to think of Xeikon as "back with Punch!"

HP Indigo Paints a Rosy Future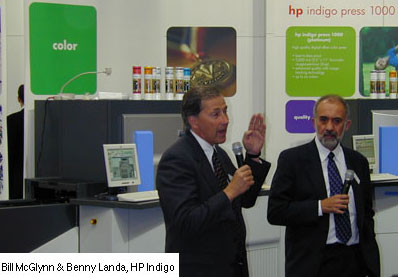 Indigo's fortunes appear to have been better. Bill McGlynn, VP and General Manager of HP Digital Publishing Solutions, and Indigo Founder Benny Landa, described the new HP Indigo Division in both a keynote and a press conference. McGlynn announced that Indigo has become a division of HP and the products will be known as the HP Indigo Presses 3000, 1000, ws2000 and s2000. Benny Landa will be a strategic advisor to Carly Fiorina, CEO of HP. In the digital printing business for 21 years, HP wants to "lead the transformation of commercial printing."

Having been a part owner of Indigo for several years, the two companies have had opportunities to look at the potential of technology exchanges. Why the buyout now when digital color is about to explode? According to Landa, there are 3 reasons: the first is that what is needed to grow the color digital printing market is "access to the enterprise to be able to create demand and none of the press vendors have that." Second is that the process, especially variable data, has to be easier, in fact, seamless, and "an infrastructure needs to be created that pulls it all together for the marketing manager." And last, the opportunity is so large that it requires greater sums of money than a small company like Indigo would have.

Why Benny Landa Sold the Company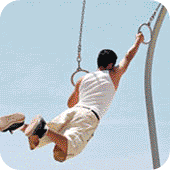 Landa claims that HP solves all three problems. With a 60% market share in the office environment, Landa claims, "HP owns the buyers of commercial print." Vendors who are trying to "push printers to push marketing managers is not a workable approach," according to Landa. "Printers print, that's what they do," he claims, "Of the $400B in print, 3/4 is in marketing materials and HP's enterprise sales force is already talking to these buyers."

The HP sales force will look for an outsourcing opportunity and a special force will present a solution and determine which of the buyer's printers has an HP Indigo. If none do, they will approach a printer to get one. They have "no intention of being an interloper, but will make the introductions," according to Landa. "Did you ever wonder," he asks, "If there's more information, how come you're not printing more?" His answer is because there is no clear path from the data to the commercial printer. Although the train has left the station on commercial printers adopting digital, they "don't want to do all the integration. It's just too hard."

But, the HP enterprise sales force is already dealing with storage and networks. In collaboration with Oracle, HP will develop that clear path from the databases to the HP Indigo press. With products such as HP Production Flow and HP Custom Publishing, the company will use their servers and applications to help customers become ready for variable data printing. "They will be putting the process pieces in place," says Landa, "so marketing managers can create almost at the press of a button."

What's in it for HP?

Why did HP buy Indigo? McGlynn feels that "timing is everything and the time is right for HP to invest in commercial printing." HP knows printing well--with a $20B business in digital printing that is 50% inkjet and 50% laser toner. HP's inkjet engineers will be useful in working with Indigo's liquid ink process. The engineering goals are "first, world class reliability and then cost reduction." According to McGlynn, HP also has a vision. Their customers want content to be device independent. Elements such as print, streaming video, wireless, should be pulled together on the web. He wants to use HP's access to buyers to create demand while providing databases utilizing CRM, capable of merging content media and creating a seamless workflow to output. "The database should service the digital press, the cell phone and the web." But the intent is not for the HP Indigo presses to reside in the in-plant, an area where HP has no vested interest, but with commercial printers.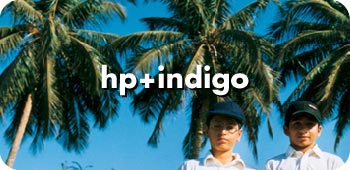 Landa stated that HP Indigo has "an invincible position" and, when asked who he felt was the greatest competition, said "it will be a battle between Xerox and Heidelberg for second place."

Will The Battle Will Be Fought on Cost Per Page?

Charlie Corr, Group Director CAP Ventures, introduced the cost per page battle at a Keynote when he stated "the print market will be totally transformed once lower price points are achieved." Scitex Digital Printing has claimed a cost of under 2 cents per page, Xerox stated theirs was under 5 cents, NexPress wants to focus on higher value pages and Xeikon claims the lowest cost per page in the industry (plus current discounts on consumables up to 30%).

Landa claims that it isn't the equipment or service or speeds that is different between the vendors. "It comes down to the cost of putting an image on the page and only the pigment of the HP/Indigo can be applied in 1 micron while the others are applying 5 to 10 microns." Clearly, what goes into the calculation of the cost per page will have to be standardized, and vendors will have to be forthcoming with information, before we can even begin to compare.

Sizing Up the Future

Now, at a new crossroads, we see Indigo and Xeikon taking very different directions. Xeikon has reduced its competition by reducing its target market, and HP Indigo will be up against everyone. It is too bad that neither of our two shining stars could become the next Microsoft, but perhaps we are at a point where only large companies have the resources to do what is needed. There is little doubt, however, that the industry owes much to our pioneers. And in attracting the attention of "the big guys," they have provided the path to plenty of innovation and options for printers in the future. Things are looking exciting again.