On April 18, Standard Register, parent company of SMARTworks, announced that earnings are up, costs are down and the company's 2001 restructuring and portfolio management are paying off. With strong cash flows, $179 million in cash reserves and a low debt ratio, the company has the resources to invest in acquisitions as well as internal initiatives. Standard Register also continues its policy of quarterly dividends of $0.23 per share for the first quarter, 2002.

In this time of doom and gloom, it's refreshing (and a relief) to hear about companies that can successfully make major strategic and operational changes and continue to grow and prosper. However, little mention has been made of SMARTworks' contribution to this progress.

As opposed to companies that send off the "press release of the week," SMARTworks has been relatively quiet about its business. We've been curious about the company, its direction, and its success, so we asked Jeff Allen, Vice President, Business Development, who generously shared his insights with us. Jeff is responsible for strategic marketing, market development, product advancement, alliances, and marketing communications at SMARTworks.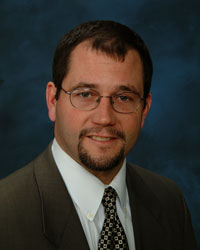 QUESTION: Jeff, WhatTheyThink has not heard much from SMARTworks, outside of a few announcements, and our members are interested in the company and what you do. Would you give us a little background?

Jeff Allen: In 2001, Standard Register went through a restructuring process, and out of this came four strategic business units (SBUs). SMARTworks is the e-business technology unit of the company. The others are: Document Management, which provides custom printed documents, workflow consulting, integrated system solutions, and storage and distribution services; Fulfillment Services, which provides end-to-end management of a client's customer communication processes, both print and electronic; and Label Solutions, which produces flexographic, screen and offset printed labels, bar code/automatic ID systems, pressure-sensitive labels, compliance labels, and variable image products that use the latest laser and thermal transfer technology.

SMARTworks provides market-specific e-business solutions that enable on-line connectivity between buyers and suppliers of business printing to reduce the overall costs associated with designing, procuring, distributing, and managing printed and electronic documents throughout the enterprise.


QUESTION: Standard Register doesn't seem to "call out" or highlight SMARTworks' activities. Would you comment on that?

Jeff Allen: It's important to put what is happening within a larger corporate context. Standard Register today is significantly different that it was 12 months ago. Each SBU has a new CEO and a new leadership team. The four SBUs are organized along product lines and each has a distinct profile and mission, and its own marketing, sales, manufacturing, and line support functions.

The SBUs also work together on combined projects. For example, SMARTworks partners with Standard Register's Fulfillment Services SBU to provide the front end solution for some of the company's on-line personalized digital color solutions. The fulfillment unit produces the personalized brochures and distributes the products. Although we each have separate sales forces, and are in different businesses - we have lots of opportunities to partner to deliver broader solutions for our customers

While we are part of Standard Register, SMARTworks has created an independent technology platform that enables us to configure specific solutions for buyers and suppliers of business printing. An example of this solution is our enterprise print procurement application. We offer a sophisticated high volume transaction application for print, advertising specialties, and office supplies.


QUESTION: What did the reorganization mean to SMARTworks?

Jeff Allen: In July 2001, Joe Morgan, Jr., assumed the position of president and chief executive officer of SMARTworks with the mandate to implement SMARTworks' strategic plan for accelerated growth, customer acceptance, and competitive differentiation. Joe has brought a tremendous amount of focus to the organization, and has a strong background in building businesses in technology and print-related industries.

Under his leadership, we will deliver the next version of the SMARTworks technology platform- version 6.0. In addition to upgrading the core platform, we have added quick print and variable print technologies to our tool kit this year. Along with the technology enhancements, we have continued to grow our business in our core markets - Financial Services, Healthcare, and Graphic Arts. We have added new customers and suppliers alike. In terms of sheer volume of business we facilitate between customers and their printing partners, we have seen a 92% increase in transactions over the same period last year.


QUESTION: What are some of those expanded product/service offerings?

Jeff Allen: We took a close look at our technology base and pulled it apart into modules that can be combined and configured into different applications to solve different problems. For example, our Marketing Solutions provide our customers with the ability to manage brand consistency and improve sales operations by managing customized marketing collateral. This application is targeted to companies with large sales operations and manages collateral branding across a lot of users.

We've also added quick print capability and variable print technology - again, modules that can be added or combined to solve a specific problem. Because SMARTworks can produce production-ready, device-independent print files we can deliver print-ready data streams to any printer or manufacturer, not just Standard Register facilities.


QUESTION: You've seen your transaction volume almost double over the last year. So how many installs and users do you have?

Jeff Allen: We have over 800 customer installs now, with approximately 65,000 end users. We processed more than 2 million order transactions last year, and it was interesting to see that somewhere between 30% - 40% of those transactions are targeted print on demand applications


QUESTION: When you look at the horizon of players in the printing community, what do you see the print buyers doing/focusing on?

Jeff Allen: SMARTworks just completed an in-depth study of print buyers where we went right to the source and asked. We see that they are getting more focused on e-procurement of printed and imprinted products.

A lot of companies have tried to offer print e-procurement solutions the last couple of years and they will tell you, it is a long sales cycle -- not instant adoption. The problems to be solved can be complex, but because we can separate our technology into distinct software components, the buyer can implement the solutions in stages, or select functionality, as it is needed. We've seen buyer companies adopt our solutions in a pretty structured order:
- Warehoused or "static" items
- Print on demand
- Office stationery - letterhead, business cards, envelopes
- High-end variable printing
- Quick print
- Commercial printing


QUESTION: Tell us a little more about your survey of end users -- "what do they think?"

Jeff Allen: We're not ready yet to publish the results, there's a lot of analysis going on. We had a hypothesis we wanted to test, so we talked directly to the buyers. We confirmed our hypothesis and learned some new things too. We'll use this research to refine our strategy and direction.


QUESTION: Does SMARTworks integrate with any of the enterprise B2B procurement solutions?

Jeff Allen: Actually we interface with both the enterprise solution and with the printer's ERP systems. We have a strong partnership with Printcafe Software, Inc. that provides a number of benefits to our joint customer base. To be successful in this market, you have to be able to integrate the entire supply chain, and Printcafe's solutions enable us to provide connectivity from the end user in an enterprise, clear to the production floor of a printing company. Like SMARTworks, Printcafe is an open platform, so we can provide that end-to-end, seamless solution in any environment - which is important to enterprise buyers who want a single solution to work with all of their printing partners.

We also integrate with Ariba, SAP, Peoplesoft, Claris on the customer side, and -- will integrate with others as our customers require.


QUESTION: Do you think there will be more consolidation in the online print procurement/management market? What about the health of this space?

Jeff Allen: There will be a few big players that really make it. And I believe those will be companies with experience and an extensive background in software solutions and printing services. I do expect to see some opportunistic technology buying as some of the unsuccessful companies come off the market. It's an interesting time to be watching the printing industry.


QUESTION: Finally, how would you differentiate SMARTworks from other companies providing e-procurement for print?

Jeff Allen: We are experienced - we have tens of 1000s of users in large blue chip companies. We have a sophisticated, modular technology platform that can be configured to build specific solutions for both buyers and suppliers of business printing. Our applications come up smoothly and install relatively quickly, because we've done this so many times. And as an independent subsidiary of Standard Register, we can join with our production counterparts when appropriate while maintaining the ability to provide production-ready data to manufacturers or distributors outside the Standard Register network.

Thanks, Jeff, for sharing your time and filling us in on the changes, developments, and successes of SMARTworks.