One of the events we at WhatTheyThink always look forward to is Hunkeler Innovationdays, held in Lucerne, Switzerland, every other year. It's a beautiful venue and a unique approach to a trade event. If you have never gone, perhaps 2017 is your year. If you have attended in the past, you know exactly what I am talking about. We'll be there covering the show and doing on-site video interviews.
In 2015, Hunkeler Innovationdays attracted nearly 6,000 attendees, a number that has continuously grown and is up from about 2,000 in 2003. Visitors typically spend at least two days at the show, with Day One being investigative and Day Two being a deep dive into the specific solutions that will help them solve business challenges. Although you must register in advance, and there is somewhat of a limit to the number that can be accommodated, there is no entry fee and Hunkeler provides great on-site international food – all free.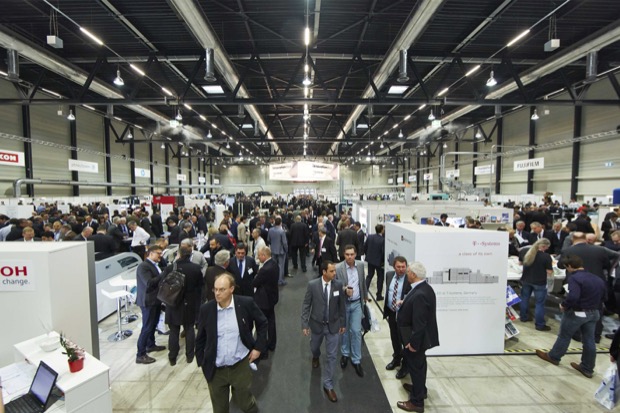 Over the last quarter century, Hunkeler Innovationdays has established a unique position in the world of printing trade events. What makes it unique is its vendor neutrality, the dedication to demonstrating solutions that are the result of multi-vendor collaboration, and the tight focus on paper processing and high-performance finishing in digital print operations, including digital printing and finishing, integrated quality-control systems, workflow software, and finishing materials and consumables for book production, newspaper printing, brochure production, mailing production, security printing and transactional printing. I've attended several of these now, and my experience has been that attendees to this event are highly qualified potential buyers who have specific goals in mind and want to take advantage of this unique opportunity to see these multivendor production lines in action. In fact, last year, according to Hunkeler, 65% of decision-makers that attended the event came with specific investment or purchase intentions.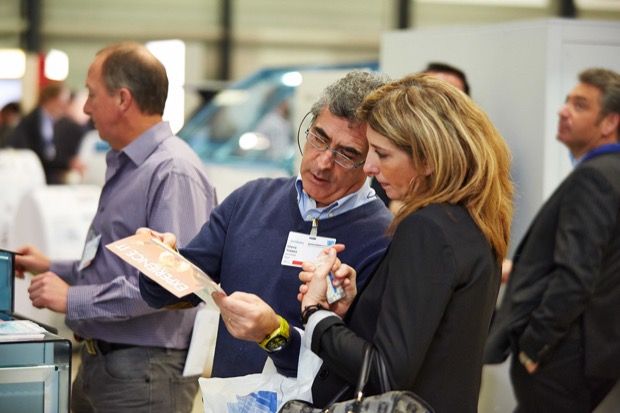 Hunkeler has indicated that space was fully booked by October by more than 80 leading suppliers demonstrating more than 40 practical solutions in two exhibit halls. Even at that time, several exhibitors were already indicating they would be announcing new products and showing them for the first time worldwide at the show, including Hunkeler itself.
Hunkeler indicates that highlights of the 2017 event will include:
Next generation paper processing solutions from Hunkeler: wider, faster, automated… for a broad substrate spectrum, including offset and coated papers in both light and heavy weights. This includes a new operating and service platform they are calling Paper Processing 4.0.
Book block production lines – from roll to finished books with inline workflow connections with different partners, and different solutions from high performance to highly flexible. One Hunkeler line will present book blocks to a Horizon in-line perfect binder and three-knife trimmer, while a different Hunkeler solution will be shown in-line with Muller Martini.
Publishing solutions for stitched magazines, catalogues, newspaper and more.
Premium direct mail solutions.
Security print finishing solutions and dynamic finishing for perforation, punching, collating, chip-out, cutting and stacking. This includes the ability to apply security markings by dynamic engraving or cutting with laser technology for anti-counterfeiting measures and more.
Integrated web inspection and tracking solutions that safeguard document integrity.
Particularly in relation to book production, systems on display will support short run, mid-range and higher volume solutions, even down to a book of one, which is in increasing demand in both Europe and North America. According to Hunkeler, especially for book production, the bulk of the press installs are in the 20" range, and customers are looking for integrated solutions in that width for perfect binding, three-knife trimming and stitching geared for short run production that deliver roll to bound book with no human intervention. This is part of an ongoing strategy for Hunkeler, Horizon and others to further automate book production, taking touches and time out of the process. You'll see plenty of it at the show.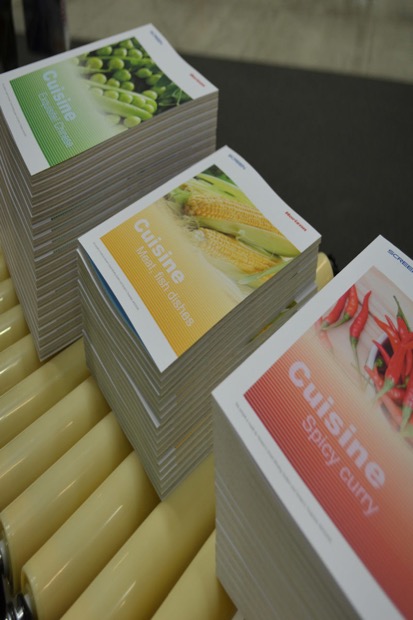 If you have never attended this event, consider giving it a shot in 2017. If you've been there before, you understand it's value! And, by the way, if you can take the time to stay a few extra days, Lucerne is beautiful, and Carnival will start the last day of the show. That's also an experience not to be missed!