Jim Miller, founder of Miller Decals, took first place at this year's FESPA Wrap Cup Masters in Amsterdam, but is no stranger to competitive vehicle wrapping. All told, he has competed in 11 contests, stood on the podium for nine of them, and took first place in four. "Each time, it seems like they get more and more intense," said Miller. Wrappers are judged on a combination of speed and quality, the latter more important than the former, as well as other criteria such as cleanliness and safety. It sounds grueling, but Miller finds them of enormous benefit.
"These contests are amazing for learning how 30 other guys from all over the world are wrapping cars," he said. "You can see so many different techniques and learn a lot of things you just haven't thought of. Every one I go to, I learn something new."
Miller started in vehicle wrapping long before digital printing technology existed. In 1979, his father operated a Little Debbie Snack Cake truck in Arkansas and Miller fils got his start touching up the graphics for the trucks. "Back then, it wasn't wraps, it was cut graphics," said Miller. "They were screen-printed and then they cut the shapes out with a bandsaw." Miller expanded from his father's route to other Little Debbie trucks.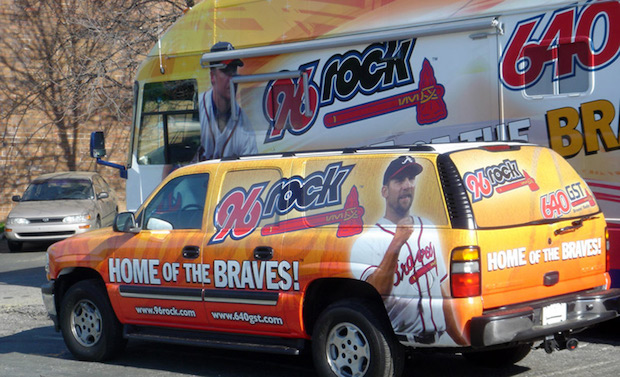 Based near Atlanta, Miller Decals does a lot of work for local businesses and media outlets.
In the early 80s, when Miller was attending Hinds Community College outside Jackson, Miss., majoring in commercial design and advertisement and business, he had the opportunity start applying decals to Stewart's Sandwich Shop delivery trucks—a substantial fleet. "I turned it into a business while I was in school to make a little side money," said Miller. "By the time school was over, I decided to make it a career." And thus, in 1982, Miller Decals was born.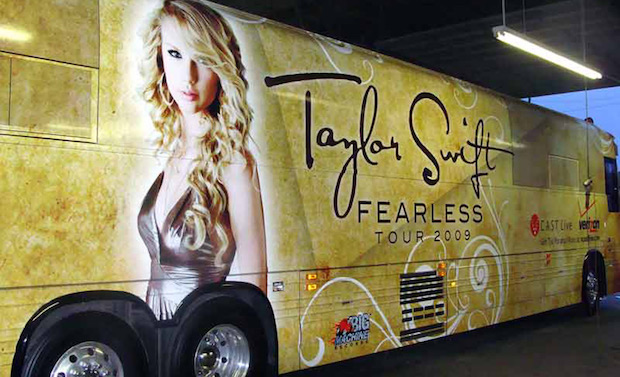 You name it, Miller Decals can wrap it.
The company grew with the industry, starting out initially doing fleet graphics, and as digital wide-format printing started taking off in the 1990s, branched into what we now know as vehicle wrapping. "We did our first vehicle wrap in 1992," said Miller. "It was a solid color. We wrapped the whole car blue and put spot graphics on top of it." It turned out he loved vehicle wrapping, and that side of the business began to grow. "At first it was maybe one a month, then one a week, now we're doing 3,000 a year. It's grown into a really big business."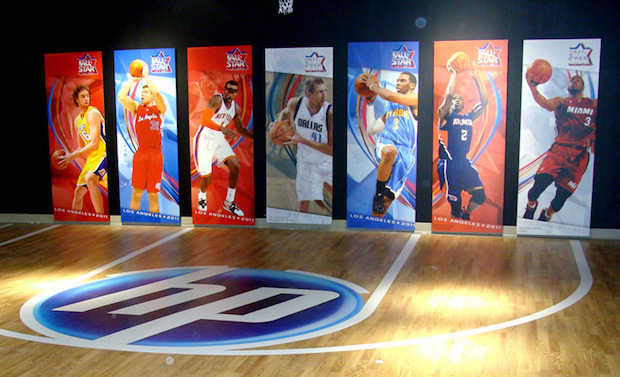 Miller Decals has expanded beyond vehicle graphics to wall, floor, window, trade show, and other kinds of display graphics, such as this installation for HP's Alpharetta, Ga., Experience Center.
Miller Decals doesn't do its own printing; his company of 12 employees are strictly installers and they currently have a base of about 600 regular customers around the country. "They're looking for companies like mine that just install graphics," said Miller. "They like the fact that we don't print and aren't competing with them."
The bulk of the company's work is commercial, although they do get the occasional consumer-level color change or "hobbyist" graphics. "That's not the bread and butter part of our business," he said.
In 1996, the company moved to the Atlanta area, and is currently based outside Atlanta in Acworth, Ga. Miller has also expanded into other types of graphics installation, such as window graphics, floor decals, wall displays, trade show graphics, museum displays, and other unique wrapping projects.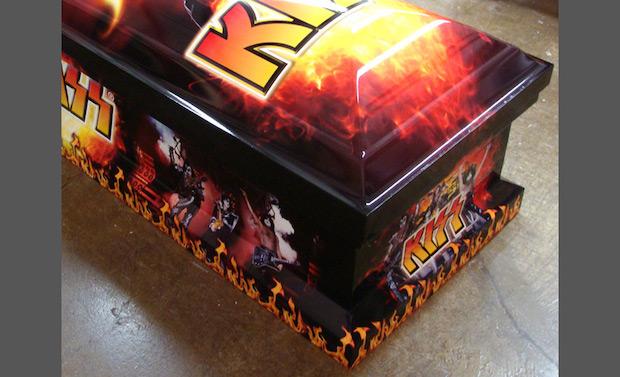 A Kiss-themed wrapped coffin. Rest in peace?
But vehicle wrapping remains his true calling, and Miller tries to work closely with designers and printers to avoid some of the pitfalls that can make the actual wrapping process problematic. "People overthink how to design a print," he said. "They try to fill it up and don't give me any room to adjust it. They want words to hit in certain places and when you put it on a 3D surface, it just doesn't work the way they think it will." When Miller Decals takes on a new customer, they often have a consultant go over some best practices for design and production.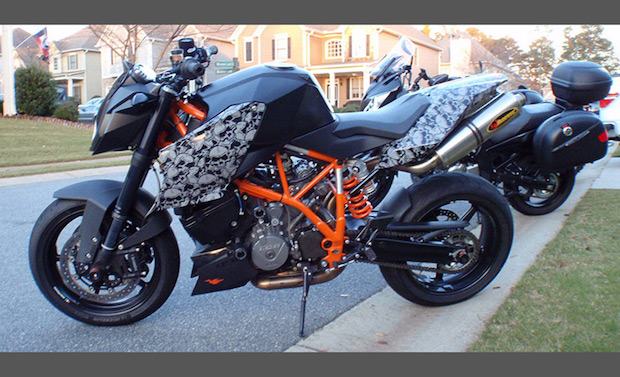 Miller Decals can apply graphics to any mode of transportation—planes, trains, automobiles, and even motorcycles.
He also trains his own staff so they can take on any project that comes in. "The biggest thing that I try to teach my guys is to be really versatile," said Miller. "If you just do box trucks, you're going to have problems on a compound curve. I try to teach diversity and immerse our guys in different kinds of wraps. That really helps installers do different things."
And by participating in competitions like the FESPA Wrap Cup Masters, Miller keeps honing his own chops, especially as more and more players enter the vehicle graphics market. Staying on top of new materials helps him stay ahead of the competition.
"There are different vinyls out there and you have to stay on top of them, you have to keep learning," he said. "It's not just the materials, but also techniques. That's a great way the contests help."