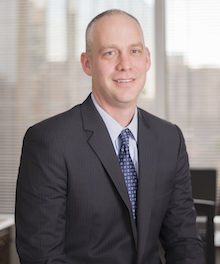 I had the opportunity to speak with Thayer Long as he was concluding his first week as President of NPES/GASC. Long came to the association from his role as Executive Vice President/CEO of the Independent Electrical Contractors Association, where he served for nearly 5 years. Prior to that, he was President and CEO of MHI, the premier national trade group for manufacturers of factory-built housing.
WTT: Moving from the electrical contracting industry to printing is a bit of a switch. What attracted you to NPES/GASC?
TL: I was attracted to the industry in general. I see it as being innovative and increasingly technology-oriented. That's my sense after a week of getting to know the industry and members as well as my interactions with the industry in past lives. In addition to buying print, my father was in the packaging industry, so I like to think I absorbed a great deal from him. The other part of the industry that interested me is its manufacturing component. Before I worked in the electrical contracting industry, I worked for a manufactured housing association where applying technology was a large part of the business, and I longed to go back to those roots. I think the future of the printing industry is taking more of a technooyg bent. And last, but certainly not least, I believe in print. I was an English major, and my wife was a Classics major turned librarian so as you can imagine, we live in a heavy print environment! I very much believe in the importance of the tactile nature of print and what the medium can achieve. I see a bright future for the industry because of that. Finally, as I said, my father spent his entire career in the packaging industry, so I feel an affinity for the industry because of that. Those are the things that drew me to NPES/GASC.
WTT: Was there anything else in particular you experienced during your due diligence process that influenced you?
TL: I have to say that Ralph Nappi is a bit of a legend here in the Washington, D.C. association management community, and having the opportunity to speak with him and see how highly he spoke of the mission and members of NPES, it was hard not to want to check it all out. All of the above drew my interest.
WTT: On the GASC side, a lot of people think that Orlando will be a bit of a challenge for the show. What is your perspective?
TL: Just being a week on the job, I have to say that we are feeling good about Orlando. I understand that moving a show from a location where it has been for 20 years is not trivial and there may be some anxiety. But I strongly believe there is a place for trade shows in the business marketplace and I think there is still very much a place for GRAPH EXPO within the industry. Is it perfect? Of course not. All trade shows need to evolve and adapt within their industries. That is certainly something I will be looking at very closely as one of my top priorities here. That being said, I think the show has a lot of value, and if you are in the industry, it is the place to be.
WTT: A lot of buyer traffic in Chicago came from the surrounding areas, where people could drive to the show and even bring a van of staff. How do you think that dynamic will play out in Orlando?
TL: Orlando obviously won't be as convenient for folks in the Midwest as Chicago. But if you look at the demographics, there are more printing establishments in within the Southeast than the Midwest. We are expecting strong attendance, and of course we hope to still draw many of our friends from the Midwest! But we know it is not trivial moving a show like this.
WTT: Perhaps it is a little early in your tenure there, but what can we expect to see at the show?
TL: It is a little early and I am still getting my arms around it. I know we are doing EXECUTIVE OUTLOOK, and we will bolster our specialty areas like the Inkjet Candy Store and Materials Matter. We are debuting the House that Print Built feature. In general, moving forward, we will be focusing on the attendee perspective. For the attendees, we want the Expo to be an extraordinarily unique and enriching experience that they can't get anywhere else, and we are looking hard at what those experiences should be. After all, we'll be right in the back yard of a company known for its customer experience – Disney. We want to be able to make a promise to attendees that if they come to GRAPH EXPO, they will walk away with more tools and resources that will directly and positively impact their bottom lines and their businesses. That way, the show will continue to be successful.
WTT: I assume you will be attending drupa. Do you think that will affect decisions about GRAPH EXPO?
TL: It is important for me to see what they do at drupa and the US based specialty shows. While we want to know what other shows are doing, we don't want to replicate what they are doing. We want GRAPH EXPO to be its own experience. In many respects it already is, but we need to continue to evolve it. We have PRINT the next year and GRAPH EXPO again the year after that. We don't have all the answers today, but we will find ways to reinvent and refresh the show.
WTT: Switching to NPES, what are your thoughts about that part of the organization?
TL: As I shared with the NPES Board yesterday, I am encouraged with everything I have observed over the past few months. NPES provides very stable leadership for the industry. NPES provides leadership in market research and as a source of information, including resources for U.S.-based manufacturing, particularly for the small to mid-sized companies that are looking to expand operations overseas, helping them make connections in new and emerging markets, building overall awareness for the industry and as an advocacy platform. We have had a lot of success with that over the past few years. I want to take a look at those programs, including our standards programs and the International Color Consortium, to make sure they are relevant and are providing value for our members.
WTT: Talk a little more about that.
TL: In order for NPES to be a solutions provider, it is important for us to understand what the pain points are for our members. We are a non-profit trade organization and we exist not only to enhance the industry, but also to enhance our members' businesses, helping them generate more sales and be more profitable. If that happens, the industry grows and everyone benefits. We have certainly had that perspective in the past and will continue to do so. Our members, in essence, are shareholders, and we want to make sure they are receiving a return on their investment, which could take a variety of forms. But we also have to consider what the pain points are going to be two, three, four years down the road. We need to do a good job anticipating what those needs are going to be and to be proactive in addressing them. Overall, I am encouraged about where NPES has been and where we can go in the future.
WTT: In the past, there have been several unsuccessful efforts to merge NPES/GASC with some of the other associations. What are you hearing on that front? Are we looking at the possibility of this being resurrected, especially in light of the recent merger of Epicomm and IDEAlliance?
TL: My focus at this point is NPES, and while there are partnerships in place that bring us together with other industry associations, mergers are not on the radar. I'm very optimistic about the industry, the show, NPES and the Foundation. That is where we are going to continue to have an impact, making sure we are maintaining relevancy and we are leading and evolving.
WTT: I assume you will be visiting some of the customers of your members … firms in the printing community … as you ramp up your efforts.
TL: Absolutely. The industry is evolving and the customers are evolving. It is critical that we maintain good partnerships with the end customer as well. We need to understand what is driving their businesses. A big question for all of us is, "What is 'the industry'?" That is radically changing. The average commercial printer is diversifying. And unless you are diversifying, you are going to have challenges in the market ahead. Where are they diversifying and where do they want to diversify to? How can we help our members help their customers be better at what they do? Those are some of the questions we need to ask. Over the several months, I will be spending a lot of time building my knowledge of the industry. Shows like drupa and GRAPH EXPO are important learning opportunities. But it is important to see the people at their places of business, too. It is more meaningful and educational when we can visit them in their own environments and see their operations in person. That helps us better appreciate what they do and understand what their challenges are, and what they see as opportunities.
WTT: WhatTheyThink, along with the rest of the industry, looks forward to meeting you in person and hearing more from you as you get more settled in. Thanks for speaking with us so early in the process!
TL: Thank you for reaching out.