Linda Schindler, now the Zoxxbox Marketing Director, was doing volunteer work at a local school, which often involved delivering packages of cookies to various classrooms. She marked the destination for each package using a Post-It note. These could often fall off, causing confusion in the delivery process. "Wouldn't it be nice," she said, "to have a better way of identifying where these boxes go?" And Zoxxbox was born.
The company has developed a complete workflow from ideation through production and shipping to make it fun and easy for customers to be creative with box orders, yet ensuring that the production workflow is efficient and profitable. Target customers for Zoxxbox are smaller companies who don't need or want long runs of folding cartons but would like to have the quality bigger brands can afford. Zoxxbox also serves customers looking for boxes for special events. In both cases, these customers may not have an art department or a big marketing budget, but that doesn't mean they don't have great ideas!
Making It Easy and Profitable
Doug Reigelsperger, Zoxxbox Director of eCommerce, says, "We needed a solution that was easy on us in terms of workflow and production, yet simple for customers to use."
After researching the possibilities, Zoxxbox created a solution that combined XMPie StoreFlow with a Xerox iGen. "This gave us an extremely efficient workflow and the quality we needed," Reigelsperger explains, "while giving customers the ability to use a very simple workflow that gives them an outstanding box in a few clicks, or to upload their own designs if they have them."
Because customers can quickly get exactly the box they want in the exact quantities needed, they are willing to pay a premium for the service. In some cases, customers will not only get exactly the box they want but at a much lower total cost since there is no minimum order quantity, and thus, no waste due to inventory obsolescence or a need to order more boxes than required to keep unit costs low. Zoxxbox typically runs quantities up to 5,000 digitally but can handle longer runs with offset.
Zoxxbox worked with an agency to create a variety of professional designs for everything from wine boxes to gable boxes, pillow packs and golf ball sleeves. To use one of the pre-designed templates, the customer simply chooses the design, selects the colors they want from an easy-to-use palette, uploads any photos or logos they want to use, and adds customized text including choosing fonts and colors. That's it!
If a design already exists, more advanced users can download a die line from the library, create their box design and upload the finished design for production.
The Zoxxbox Platform
XMPie StoreFlow makes the process easy for Zoxxbox and its customers. StoreFlow is a combination of XMPie's uStore and Xerox FreeFlow Core. uStore provides the customer-facing interface, while FreeFlow Core takes care of the automation on the production side. uStore can be easily branded so that it looks like an integral part of the parent web site. And it is a complete Adobe end-to-end workflow that does not require file conversions, special editing tools or using a variety of different software applications to get the job done. It all happens seamlessly through StoreFlow.
Once an order is submitted, the customer receives a confirmation email and Zoxxbox is automatically notified about the order as well. FreeFlow Core uses pre-defined workflows to automatically process the job and send it to the iGen, with operator intervention only required for exception processing. The system also integrates with FedEx and UPS shipping for tracking the order once shipped. While Zoxxbox has not yet implemented this, inline diecutting can also be used to speed up the process even more.
Customer Service and Analytics
"Even though the process is easy," Reigelsperger adds, "customer service is still important, and we use Live Chat for that. To configure it, we simply dropped in a script and XMPie does the rest." Zoxxbox also uses Google Analytics to determine what products are visited most and the path customers use to get there, as well as other data that helps the company continuously improve its service and offerings. Again, Google Analytics code is simply dropped in to enable tracking on all pages.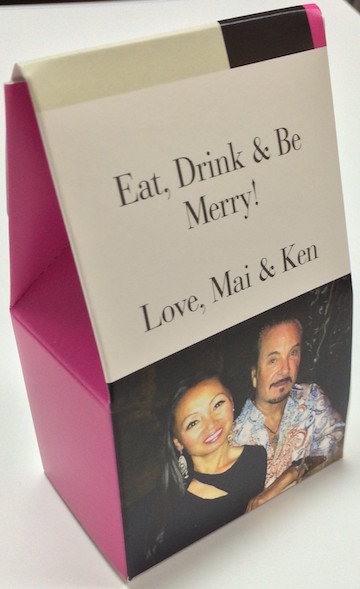 Looking Ahead
The Zoxxbox implementation is basically right out of the box, with the addition of the professionally designed templates. "It's all there for the taking," Reigelsperger says. "You have to do a little work, but it is not that hard to create a beautiful site."
But in the spirit of continuous improvement and an exceptional customer experience, Zoxxbox is working with XMPie to both increase its offerings in the future and to look for even more efficiencies on the back end.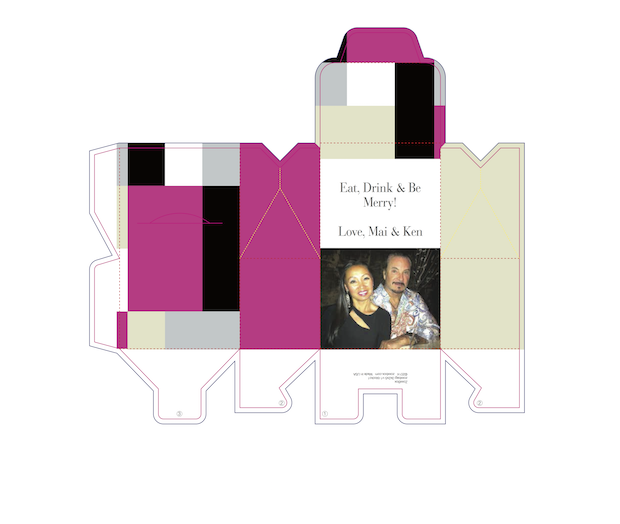 Printers and packaging converters can also take advantage of this custom box capability as part of an integrated multichannel marketing campaign. "Consider the power of adding a customized or personalized folding carton to an email/direct mail/web URL campaign," says Idan Youval of XMPie. "The package could also include interactive components such as a QR code or augmented reality to make the experience of the recipient even more engaging, and engaged customers are more likely to take positive actions that translate into increased revenues and customer loyalty. The possibilities are truly endless!"