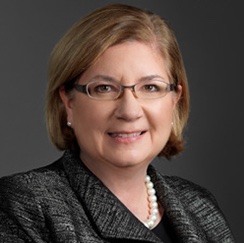 Integrated direct marketing solutions provider SG360° made an exciting announcement the other day, and I wanted to make sure you didn't miss it.
Mary Lee Schneider has joined the company as president & CEO in a management transition poised to take the company to even greater levels of success. The company's services range from research and strategy to concept and execution focusing on brand identity, online marketing, corporate and collateral, direct mail, experiential, environmental graphics, advertising, web design and development, portals and videos.
Many of you will remember Mary Lee from her 20 years at RR Donnelley, where she most recently served as president, Digital Solutions and chief technology officer. During her RR Donnelley tenure, beginning in 2001, she also served on the board of Follett Corporation, a $2.6 billion privately held company that delivers physical and digital learning materials, retail services, school content and management systems to more than 70,000 early childhood, primary and secondary schools. She was tapped to become the president & CEO there in 2012 and spent the past three years working to get the company on a growth path.
What was the SG360° attraction, I asked her. "I've always been interested in the non-traditional, more digitally-enabled aspects of the industry," she said. "My heart and soul has been in the exciting new things that technology enables. And if you do what you love, as someone once said, you never work a day in your life. I had known the company as Segerdahl, before it was renamed SG360°, and I recently reconnected with Rick Joutras. They are doing exciting things, from analytics through to structural design and complex kitting. I'm excited about taking this $300 million company to the next level." She notes that the company has grown at an annual rate of 10% for most of the last decade.
Schneider says that on one of her visits, the company was producing "million miler" packets for a major airline client. "Not long after that, I got mine in the mail. It was cool to have witnessed first-hand how these were produced."
What's on her plate? "We would continue to grow the top line and the bottom line and grow market share doing what we are doing now. We have a blue-chip set of clients, with growth in every one of our top 20 over the last five years, even during the Great Recession. But we think we can do even more."
Schneider plans to accelerate the company's transformation from print service provider to marketing services provider, investing in new capabilities on both the front and back end, including analytics, multichannel and fulfillment, scaling everything up.
With all the focus drupa is putting on 3D printing next year, I asked Schneider about SG360°'splans there. Her response? "One thing that is interesting at SG360° is the pure focus we place on the segments we serve, and I don't see us moving into that area. That being said, we are very open to providing whatever services our customers need to reach their customers more effectively, particularly as it relates to highly personalized, complex direct response campaigns. We make it a point to say 'yes' more than 'no.'. And if you are in this space today, you have to look beyond presses to bring value to customers. That's a core value for us."