Business networking is an extremely valuable way to expand your knowledge, learn from the successes of others, obtain new clients, and inform others about your business. Last week (October 6-7), more than 200 of Xerox's top graphic communications customers, 27 business partners, and leading Xerox executives gathered in Prague, Czech Republic for the annual Xerox Premier Partners Congress on business growth. This year's conference was appropriately themed "Your Network at Work." According to Hubert Soviche, Xerox's Marketing & Strategy Manager for Graphic Communications Europe, "We worked to assemble the best minds in print and take on the issues that our Premier Partners identified as having the biggest impact on their businesses. They wanted to hear about trends in automation, discover new ways of handling personalization, explore emerging applications for growth, and learn about what was happening with inkjet technology. Prague was a beautiful setting to put the power of networking to work."
For attendees, this year's event really was about putting their networks to work. The 200-plus attendees and business partners saw a number of benefits from participating in this event, and these benefits are discussed in greater detail below.
Making Connections
In the business world, who you know is sometimes even more important than what you know. All truly successful businesses will have a network of relevant connections that can be interfaced with as needed. Xerox's 2015 Premier Partner event attracted business partners in the Solutions Marketplace, several Xerox executives, and many industry peers.
Between the Solutions Marketplace breaks and the Networking Dinner at the Rudolfinum, this year's event provided ample opportunities to network and make connections. Industry events have a way of opening doors, and it suddenly becomes possible to connect with highly influential people that would otherwise be difficult to speak with or even find. What's more, everyone has their own network that others can tap into, so the possibilities for connecting were endless. Viivi Niini of Kopioniini (Helsinki, Finland) stated, "It was great to meet colleagues from other countries and learn about how they've developed their businesses. After meeting people at the Premier Partner event, it's much easier to contact these new colleagues with all types of issues."
Advice
At events like these, Xerox Premier Partners can get advice from like-minded business owners and peers about all sorts of things related to their businesses. Networking is a great way to tap into a wealth of expertise that is not always available during the everyday process of running a business. Andrea Pasquali of System Graphic (Rome, Italy) explains, "Owners can become isolated due to the everyday pressures of their own businesses. During the Premier Partner Event, I was able to interface with peers, listen to bits and pieces of information, and obtain additional ideas and advice. Attending the event helps you focus on things you have been thinking about, but have been unable to properly research and evaluate."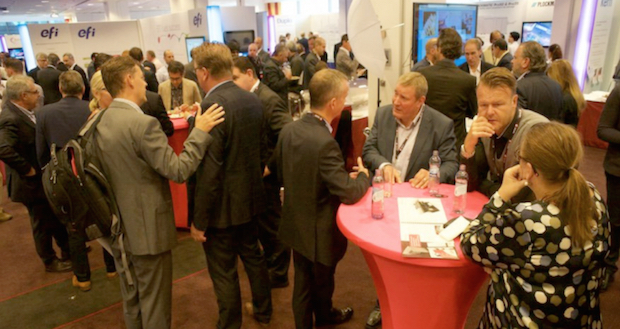 Networking Sessions
The event gave participants a chance to get advice and guidance with plenary and breakout educational sessions. During the opening session, which focused on winning strategies, two Premier Partners shared how they have grown and developed their businesses. Albert Majos of Maculart (Barcelona, Spain) discussed how his company has grown by providing folding cartons in the pharmaceutical market. Dave Dixon of Minuteman Press (Hertfordshire, U.K.) shared how his firm has transformed itself into a marketing services organization.
There were also presentations from developers of mobile technologies, photo applications, and cloud-based design services that can drive new revenue streams from value-added capabilities as well as print. During a panel discussion, Xerox executives shared their ideas about where technology might lead the market to help participants plan their future investments.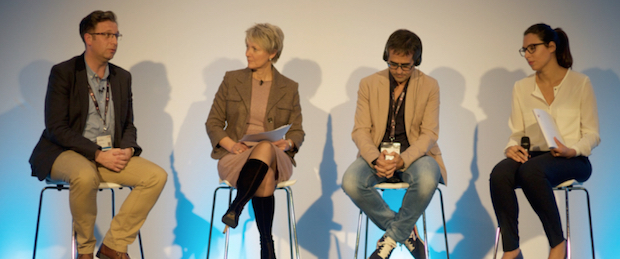 Panel Discussions
A Positive Influence
It's always beneficial to surround yourself with positive people who can inspire you to grow and thrive. The networking sessions at the Premier Partner event had people sharing insights about how they were "going for it." Although many participants left the event understanding that the printing industry would be different in the future, they also believed that it would remain vibrant and exciting. Jean-Charles Pic of DiColor (Burgundy, France) noted, "One of the key things I learned at the forum is that print is absolutely not dead! There are options for blending digital media and mobile technologies with print, and this will be a key to our future success."
According to Toby Weiss, a Senior Vice President at EFI, "Each and every person that I spoke with was very upbeat about the opportunities in the industry, but they all had challenges they were working to address. It seemed to me that the clients who took more risks were the ones who were being rewarded the most heavily."
Referrals and Increased Business
For the suppliers that were participating in the Solutions Marketplace, networking meant generating new business opportunities. This is probably the most obvious benefit, and it's the primary reason that most vendors decide to participate in networking activities.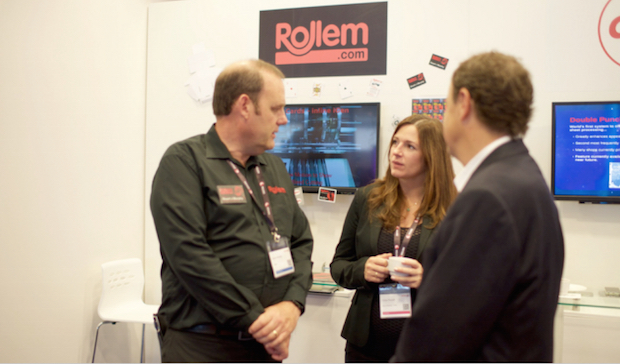 Opportunities for Referrals
Nicola Bissett, Group Managing Director at Optimus, said, "This was a great event… extremely-well organized and very valuable for Optimus. We had the opportunity to meet the Xerox team and launch our integration with XMPie. We also talked to the Premier Partners about how our dash MIS solution could help. We made a tremendous number of new contacts."
Toby Weiss of EFI elaborated, "This event enabled us to see something different—we were able to go a little deeper with our existing customers and partner with them differently to deliver more value. We had a number of current users at the event that wanted to get more out of the solutions that they had or to add some new complementary solutions."
The key for suppliers is that the referrals obtained through networking are typically high-quality, and most of the time they are actually pre-qualified! Marketers understand that networking generates higher-quality leads than most other forms of marketing.
And Most Importantly… Friends!
On a personal level, many friendships form as a result of networking because all of the participants have something very important in common—they are like-minded professionals who want to grow their businesses. The Xerox Premier Partner Congress enables its members to meet and network regularly, and lasting friendships can form as a result. Some of the strongest friendships that I've made over the years have started from networking, and I sincerely hope to see some of the friends I met at the Prague Premier Partner Congress again during the 2016 Congress in Amsterdam… and of course at Drupa 2016!